Lakaki lake in Model colony suffers due to residents' differences, the one at Peshwa park has been de-silted.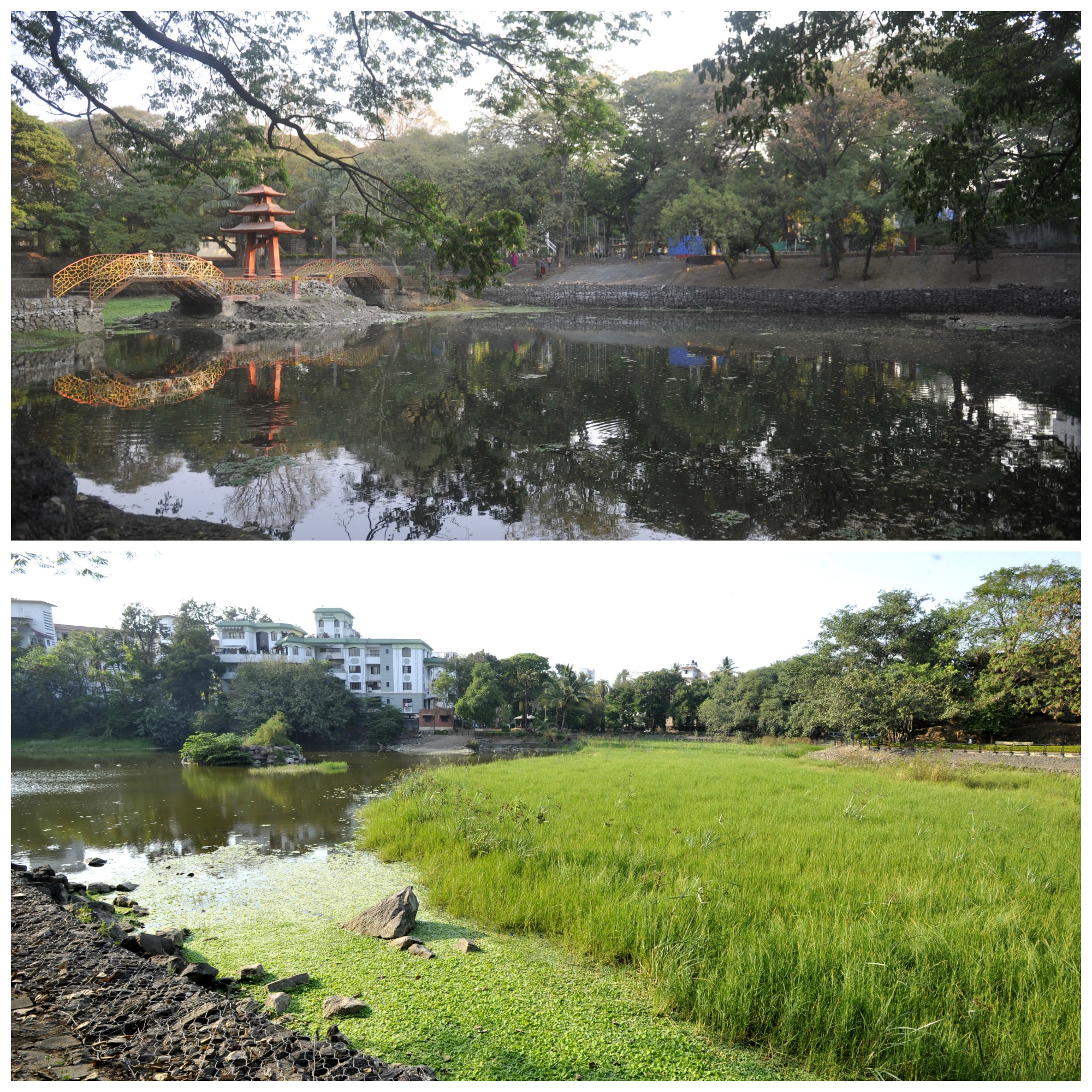 Pune: It was last summer when Pune Municipal Corporation (PMC) had undertaken a drive of de-silting the Lakaki lake and the lake in Peshwa Park.
This summer season has arrived and the lake at Peshwa Park has gained its beauty with cleaner water. But thanks to the difference of opinion among residents of Model Colony, PMC had to stop the de-silting work, thereby affecting the Lakaki lake.
Due to poor rainfall for two consecutive years, the water level in various water bodies had gone low in the summer of 2013.
However, PMC decided to use this opportunity to de-silt various water bodies including popular lakes in the city.
Ashok Ghorpade, superintendent of PMC's garden department, said, "As the water level in these lakes was very low, we decided to pump out the remaining water out and de-silt the lakes. However, a group of Model Colony residents opposed the activity claiming that de-silting will harm the ecology. After the opposition, we have halted the work."
He added, "Now the lakes where PMC managed to carry out de-silting work has water and the rest where the work couldn't be carried is filled with silt and overgrown grass."
Some members of Model Colony Parisar Sudharana Samiti are now demanding PMC to complete the de-silting work as the overgrown grass and silt is causing problems to the residents staying near the lake.
Jayantrao Mohite, member of advisory committee of Model Colony Parisar Sudharana Samiti said, "Overgrown grass and silt has become a breeding ground for mosquitoes and we are facing a lot of problems. The lake which is the landmark of our area has completely lost its beauty. Therefore we have requested garden department to remove the remaining silt and grass," Mohite said.
However, the other group of residents who are opposing the method of de-silting, have approached PMC claiming that the de-silting of the lake can be done without removing water from the lake.
Ghorpade said, "It is very difficult to remove silt without pumping out water from the lake. We have asked those residents to suggest us the agencies which have such technology but so far no one has contacted us."