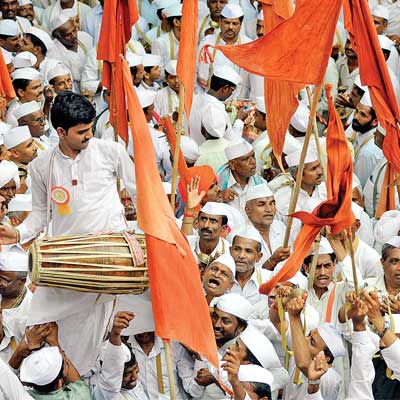 Pune: In order to ensure the safety of warkaris entering the city along with the Palkhi procession, Pune Mayor Chanchala Kodre has given directions to the civic administration to install CCTV cameras on the entire route.
Kodre, along with officials of the PMC inspected the Palkhi route and instructed authorities to take necessary steps to ensure that the procession goes smoothly. Palkhis of Sant Tukaram and Sant Dnyaneshwar will be coming to the city as part of an age old palkhi procession tradition.
Ahead of the procession, Kodre inspected the route and later held a meeting with PMC officials. Additional municipal commissioner (special) Omprakash Bakoria, leader of house Subhash Jagtap and officials of different departments of the PMC were also present at the meeting.
During the meeting, Kodre instructed the department to install CCTV cameras at places where the warkaris take halts when the Palkhis enter the city.
Apart from installing CCTV cameras, Kodre also instructed the administration to place mobile medical vans for warkaris. The officials of anti-encroachment departments have been asked to remove all encroachments which will be creating an obstacle to the procession.