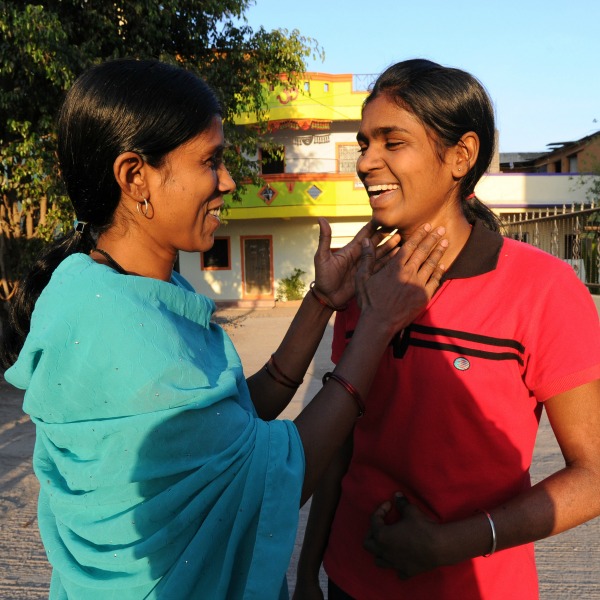 Pune: Her mother toiled night and day to fulfill her daughter's dream. Krida Prabodhini's athlete Archana Adhav had only one thing in her mind, to repay her mother for all her sacrifices.
"This is for my mother," sighed Archana, after she won the bronze medal (800m) in the 16th Asian Junior Athletics Championship, at the Taipei Municipal Stadium on Saturday. Archana has become the first woman athlete from the state-run sports institution to win a medal.
Archana is only the second, after marksman and Beed born Navnath Fartade, who had won the air rifle gold in the Junior World Championship at Zagreb, Croatia.
Coming from a farmer's family, Archana lost her father Ramdas when she was just two-year-old. Since then it has been her mother Taibai Ramdas Adhav, who did odd jobs to bring up her three daughters. Tai's eldest daughter is married while the second daughter is doing her ITI in Ankola.
"I want to prove that anything can be achieved if one puts in hard work, and it has just not been me alone even my mother who has been doing odd jobs to help me in my diet," said Archana.
Archana took liking to athletics and was inducted into Krida Probodhini in the year 2009. Taibai accompanied here daughter to Pune, and took up a small room Mhulegen, Balewadi Chawl. And doing some odd jobs, she helped here daughter get here nutrition. And Archana's hard work has seen her win the medal for her and Krida Prabodhini.
"I don't want the world to know the hard work I put in since last two years, it was my responsibility. I am happy for my daughter, who has reaped for her hard work. I am sure she will go a long way in this so called poor man's sport (athletic)," said Tai while talking to dna on Sunday, who works in the house keeping section in one of the hotel close to Krida Prabodhini.
Suresh Kakad, her coach at the Krida Prabodhini also played a vital role in shaping the athlete's career. "Her mother has been the main inspiration for her as she has done all that she can to see that her daughter gets everything," said coach Kakad.
The coach informed, "The institution provides Rs150 to the athletes while the requirement for a normal diet is much more, but despite all odds, Archana is doing a commendable job," said her coach.
It was her first international assignment and for the first time she had even boarded a flight, and she becomes the first women athlete to win a medal in this level of championship.
Archana timed 2: 9.11 seconds (2:09.11s) while Ryoko Hirano of Japan who edged out and India's Jessy Joseph by the photo finish for gold with a time of 2:06.75 and Jessy placed second with the time 2:06.77.