7th grade Pune lad makes the city proud by grabbing the first prize; 12 out of 25 first prize winners are Indians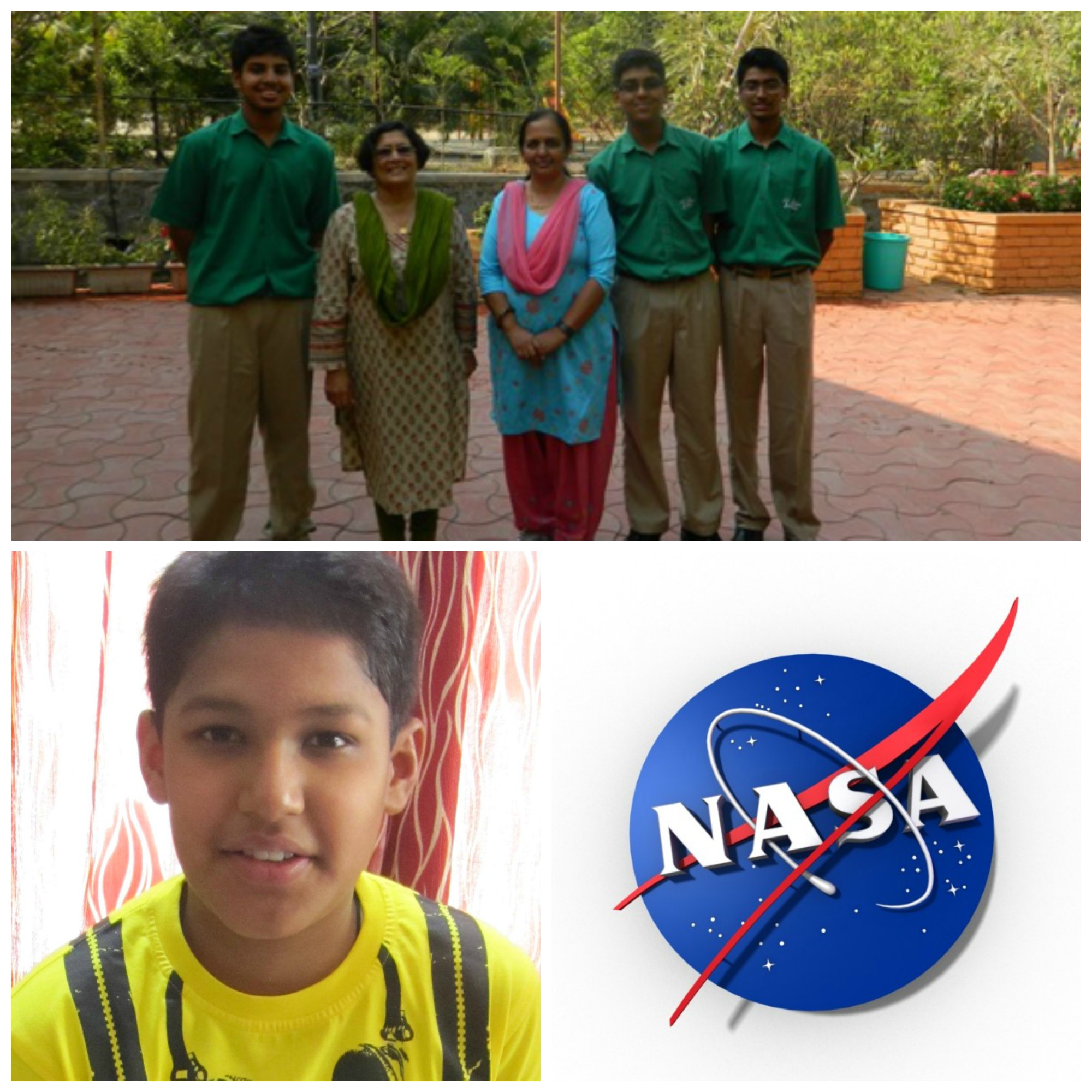 Pune: Indian students made the country proud by grabbing 12 prestigious first prize awards at the NASA Space Settlement Design Contest 2014 held recently. Of the nearly 50% first prize winners (12 out of 25 winners) are the young talent of India. The competition saw 600 entries from 18 countries across the world.
India had always held deep interests in this field and thus had actively participated in the competitions. The contest permitted students of only Std 12th grade and lower.
Amongst the first prize winners in the 7th grade category is Pune boy Chaitanya Vashistha from St. Arnold Central School in Wadgaonsheri .
"It's a matter of great delight and brings a lot of pride to us as it was a competition organised by such an eminent and recognised research centre like NASA," said the proud father of the winner, Jitendra Vashistha. He added that every school in India should have adequate provision for students to explore in such areas by promoting international events. Chaitanya is equally delighted after receiving this recognition at NASA but he doesn't want to stop here. He is now gearing up for his next big target ? Google Science fair.
Not just Chaitanya but there are other students from the city who shone too.
Evident of the hard work and team spirit put up by schools were the number of second prizes which included 22 Indian second prize winners out of a total 30 teams -- two teams hailed from Pune schools. One of them was 'Yahvi' from St Mary's School and the other was 'Helios' from Vidya Valley School. The project designers of 'Helios' were Ishaan Diwan, Shreyash Chaudhari and Jaideep Patil. The school is proud to receive two awards out of three on an international platform.
"This space research has motivated the students to hope that some day they will go and settle and explore in the field of astronomy," said Nalini Sengupta, principal of Vidya Valley School.
Indian students also won fifteen 3rd prizes including Artistic Merit and Literary Merit prizes. By making India young talent shine at international level, 24 Indian students also grabbed honourable mention from grade 7 to grade 12.
It is a great achievement indeed as Indian students have brought laurels in a contest which saw participation of 18 countries across the world. With India bagging prizes in almost all the categories, the future definitely looks bright.