Indira IVF infertility clinic launch their largest facility in the city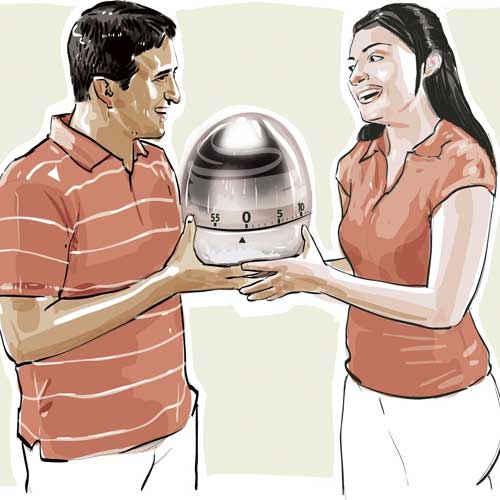 Pune: After the success of Udaipur centre, Indira IVF launched a new state of the art Assisted Reproductive Technology (ART) centre in Pune. The Pune centre is the largest exclusive infertility clinic in India spread around 20,000 sq.ft area. The equipments and machinery are at with their Udaipur centre.
In the last three years of the establishment of the Udaipur centre more than 2000 babies have been born. The doctors at the centre said that main reason for this success is the machinery that they imported from Australia and Denmark. They imported "Emcell closed working chambers" from Australia, which provides a good atmosphere to the egg/embryo outside a woman's body for a few days and Advanced TRI Gas Incubator from Denmark, which provides separate chambers for each patient unlike the normal incubators.
"The success rate of IVF varies from couple to couple, but the average success rate is 30% and thanks to this imported machinery, we have experienced a jump of almost 15% in our success rate," said Dr Kshitiz Murdia of Indira IVF. He added "Couples have had success here, even though they had several unsuccessful results in the past at other clinics"
Dr. Ajay Murdia, scientific director of Indira Infertility Clinic and Research Centre has been engaged in research and treatment of infertile couples since 35 years and to assist him he has a talented team of doctors and clinical staff who are highly trained in all aspects of Reproductive Technology.
They are also striving to make it a cost effective treatment. From consultation to ward charges the cost is Rs25 thousand, which is comparatively cheaper than other clinics. "The increase in the demand for this treatment is attributed to factors like change in lifestyles, pollution, couples being more career oriented, sedentary lifestyles, decrease in sperm count, PCOS and hormonal changes " said Dr. Amol Lunkad, Chief IVF specialist, Pune centre.
On choosing Pune as a location for opening its second centre, Dr Murdia said "Our Udaipur centre has catered to the needs of all the northern states. We have couples coming from almost all districts of UP, Bihar, Rajasthan, Jharkhand and Maharashtra. Considering the connectivity of Pune to southern states we decided to open a centre here."
The Pune centre which was opened last month has already done 150 stimulations and apart from IVF, it has facilities like Intra Uterine Insemination (IUI), Intra Cytoplasmic Sperm Injection, Laser assisted Hatching, Cryopreservation, Donor Programme, Pre Genetic Diagnosis and Screening and Surrogacy among others. The official launch of the Pune centre will take place on June 29, Sunday and they plan to open a centre in Delhi as well.