Star wars or stargazing in Pune: This week Modi, next week Rahul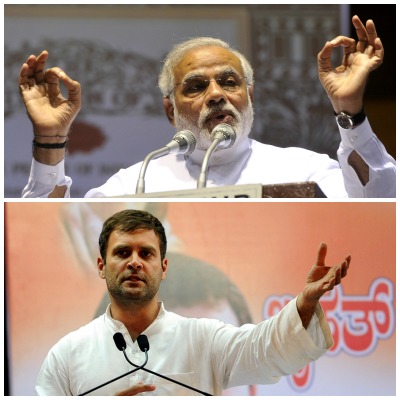 Pune: The city is all set to play host to the BJP's prime ministerial candidate Narendra Modi on April 12 and Congress vice president Rahul Gandhi on April 15. The two political rivals would surely heat up the political fever during their campaigning in the city.
Modi will address a public meeting at Sir Parshurambhau College Ground at 7 pm, while Rahul will be holding public rally at Sri Shivaji Preparatory Military School (SSPMS) ground near Regional Transport Office (RTO) at 2 pm.
Usually, SP College ground is made available for political rallies but since university examinations are going on, it is not possible to hold Gandhi's rally at this ground. The UoP examinations are on till 6 pm and since Rahul Gandhi will be here on last day of campaigning he will have to finish his speech by 5 pm, making it impossible to hold his meeting on S P College ground.
Apart from Modi and Rahul, three more heavyweights will address their public rallies. Maharashtra chief minister Prithviraj Chavan and NCP president Sharad Pawar would address three public rallies each in Pune on April 11 and April 14, respectively. While Chavan would campaign in Parvati, Kasaba and Shivajinagar assembly segments on Friday evening, Pawar would address three meetings in Pune on Ambedkar Jayanti which falls on April 14. Similarly, the MNS chief Raj Thackeray would be addressing two public rallies in Pune on the same day.
Watch the star wars
Prithviraj Chavan: April 11
Narendra Modi: April 12
Sharad Pawar: April 14
Raj Thackeray: April 14
Rahul Gandhi: April 15