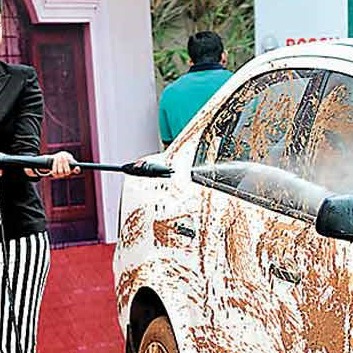 Pune: Luxury of two baths a day is over as the Pune Municipal Corporation started supplying water only once a day beginning Saturday. With monsoon being hugely deficient (41 percent less rains so far), the civic administration has decided to conserve available water till the lakes supplying water to the city get adequate rainfall.
The city usually gets 1,250 MLD water each day. But, from Saturday, the water supply has been reduced and the civic administration started receiving 1,100 MLD. The four dams, Khadakwasala, Panshet, Warasgaon and Temghar have only 1.90 TMC water, which will last only till the second week of August. Even though the IMD scientists are hopeful of the revival of monsoon in July, the civic officials have drawn up plan to supply water in two shifts and the citizens will now get water either in the morning or in the evening.
The areas of Karve Road, Shastri Road, Parvati, Pashan and surrounding areas will be getting water supply from 5 am to 9 am till the time the water cuts are in place. Areas like Sinhgad Road, Paud Road, Karvenagar and adjoining areas will get water during evening time from from 5 pm to 10 pm.
While the civic administration has cut down the water supply, citizens in some of the areas were still seen wasting water. In posh area of Koregaon Park, citizens were seen washing vehicles and cleaning parking areas by using potable water even though the civic administration has appealed the citizens not to use water for cleaning purposes.