Amidst tight security, it's curtains for the electoral process of the world's largest democracy. Counting of votes for four Lok Sabha seats in Pune constituency will begin on tomorrow. Here's a list of preparations done for the big day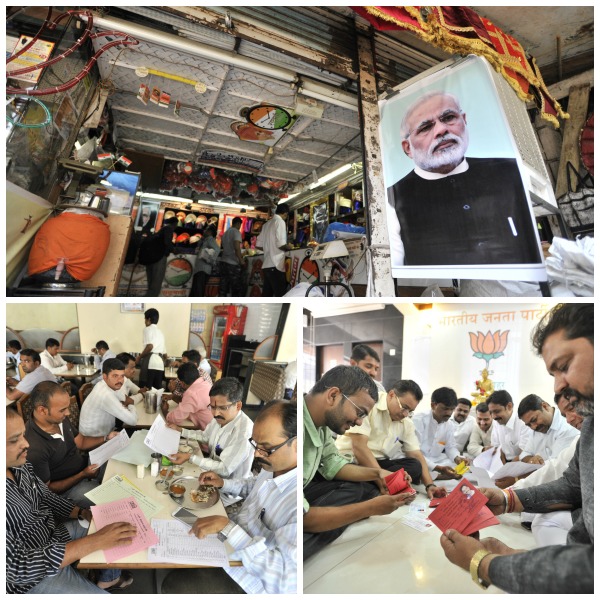 Pune: Results of the Lok Sabha elections will be out on Friday, and the district administration carried out a dry run on Wednesday at the Balewadi sports complex and Food Corporation of India (FCI), godown in Koregaon Park, where the electronic voting machines (EVMs) have been locked away.


District collector Sourabh Rao inspected the security arrangement at Balewadi as well as Koregaon park on Wednesday. After checking the arrangements, Rao held a meeting of election officers. During the meeting, Rao instructed all the officials to follow norms set by the Central Election Commission (CEC).


He also told the officials who will be involved in counting process, to be extra-careful, and make sure that no violation of any nature occurs.
The result for the Pune seat are expected to be out by 4 pm on Friday. According to the district administration, the number of candidates for Pune seats are more in comparison to the other three constituencies of the district.


Apart from that the voting percentage has also gone up to 54 per cent, due to which the counting will take more time. There will be 20 rounds of counting taking place in Kasba, Shivajinagar and Pune cantonment. The Parvati constituency will see 24 rounds, Kothrud will have 25 rounds and Vadgaon Sheri will have maximum of 29 rounds. The counting for Pune and Baramati seats will take place at FCI godown in Koregaon Park, while the counting for Maval and Shirur will be conducted in the Balewadi sports complex.


In order to ensure smooth counting, the district administration has deployed a staff of 1,350 officials, including counting officers, supervisors and observers. Along with the staff there will be 1,500 police officials deployed at the counting centers.
Election Vote Counting Day Arrangements:
- Total Staff including counting officers, supervisors and observers - 1350
- Police Personnel during counting - 1500
- Voting Machine - More than 7000
- Tables at every constituency - 84
- Officials at every table - 4
- Stalls for postal ballot counting - 84
Vote Counting Procedure
- Voting shall start at 8 A.M.
- Postal Votes will be counted first followed by the votes on EVMs
- A likely number of voting rounds are : 20 for Kasba Peth, 24 for Parvati, Kothrud 25 and Wadgaon Sheri 29
- Each round is expected to take 25 minutes
- Approximately 8 hours needed to finish the counting of votes
Security Arrangements:
- Voting machines kept at secure locations
- Transport of machines from locations to the vote counting center will be under high security surveillance
- No candidates of party workers allowed near the vote counting room, the area will remain fenced with a wire mesh
- Vehicle parking designated for every party
- Police personnel to be present at every counting station