High-end cycles with big brand names are making a grand entry into the Pune cycling scene. At the launch of a new cycle store, Kurt Morris catches up with city cyclists to know more…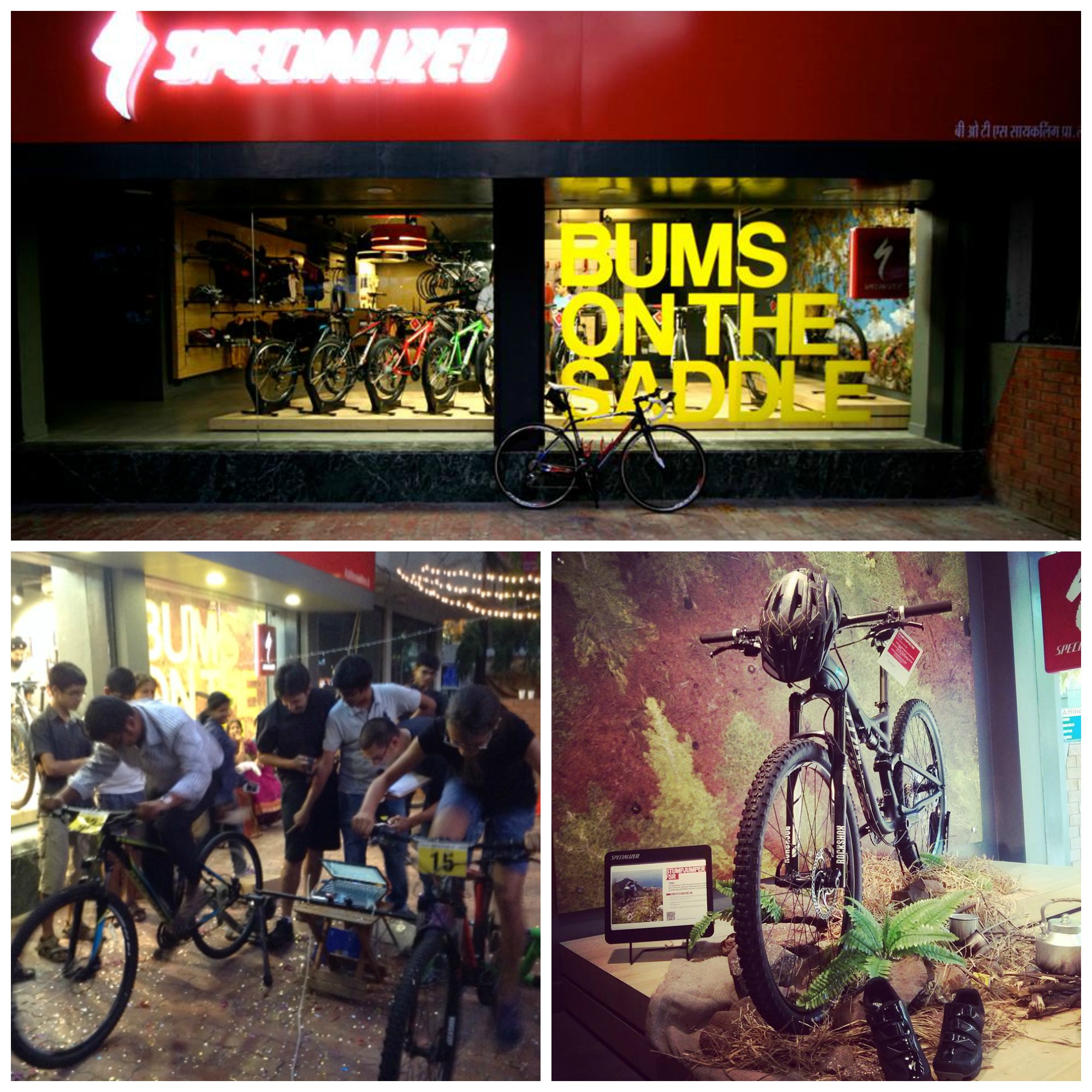 The city on Saturday saw the inauguration of a new store for specialized high end bicycles and what is eve more intriguing is that it sells the international cycling hot brand called 'Specialized', established in 1974 in USA.There was a sports arena sort of buzz at the launch as prominent city cycle groups got together for some unique activities.
The evening began with a roller race where riders had to use a stationary cycle set on the fork-stands while riders have to pedal as fast as they can. Visitors of all ages gave it a try to find out how good they were at it. Akshay Kamate a teenager who tried it for the first time said, "This is harder than it looks, I am out of breath already."


The top 8 riders then entered a knock-out competition and raced against each other till there was only 2 legs pushing the pedals. Rohan Kini, manager said, "The winner took home some great goodies from Specialized, Pedros and BOTS."
Many members of the Pune Cycling community were also in attendance, while at the event we caught up with a few people and asked them about cycling trends in Pune. Ashok Captain a local cyclist said "The good part about cycling communities in Pune is that there are many different genres such as cycling to commute, to exercise and as a professional sport so everyone can find a group that suits them." He also expressed optimism the community growing in Pune. On the other hand Dr Kaustubh Radhkar who has completed seven Ironman tournaments said," More needs to be done to promote Cycling in Pune so that it can become as popular as the Pune Running community."
Having set shop in Bangalore for 5 years , bums on the Saddle is now looking forward to involving the local riders and becoming part Cycling community in Pune. Let's hope that the Pune Cycling Community grows and many more people take to cycling as a form of exercise or as a hobby.