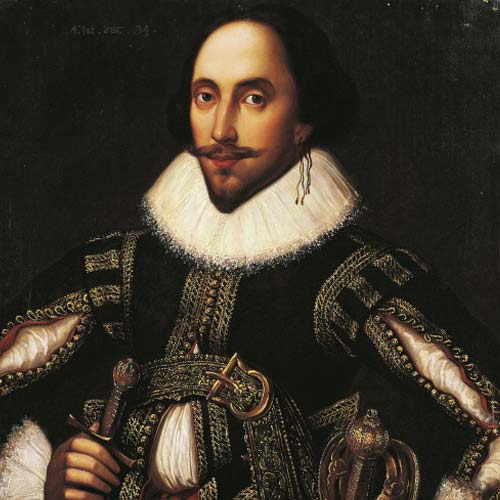 Pune: Walking into the room at Poona Club on Monday was like time machine travel. Books filled with knowledge surrounded the room, with a seating arrangement for people in the centre. The room was packed with Shakespeare enthusiasts of different age groups. Heading this meeting was Satish Khot and his wife Mohini Khot.Scenes from the legendary playwright's plays and sonnets were recited and enacted out dramatically and intensely. Some of the members were even dressed in the traditional Shakespearean attire. The evening commenced with Khot giving an introduction on Shakespeare. As is customary with any birthday, this was no different, they cut a cake and sang birthday wishes in order to celebrate this occasion. People were asked challenging questions about the minutest details related to Shakespeare's life and works.
A few speakers like Ahmed Karim recited 'To be or not to be' from Hamlet, thereby adding some drama to the event as he was joined by Deepak Morris enacting the play. Everyone was enthralled with the performances as their expressions were in sync with what was being recited. Words from Shakespeare's sonnets and the famous sleepwalking scene from Lady Macbeth floated the air as everyone's face lit with joy. Viney Kripal said, "Most of us love Shakespeare because of our teachers. We all would not have loved Shakespeare's works with so much zeal if it weren't for them."Some members like Adhar Mirchandani also shared personal experiences about how the scene where Portia comforted her husband Brutus in Shakespeare's Julius Caesar and how it influenced his life. Some of the eldest members of the club, Gladys and Lieutenant General Ahuja were also present.
Munir Chinoy, who is the president of the Library said the group meets on the last Monday of every month to discuss books they've decided to read. After an eventful evening of drama and literary magnificence, the day eventually ended with the Bard of Avon recited by Mohini Khot herself. The meeting was enjoyed by everyone present. It was a good way to bring back Shakespeare to life in today's world. Eventually, they have decided to do something similar every month and include plays in their discussions as well.