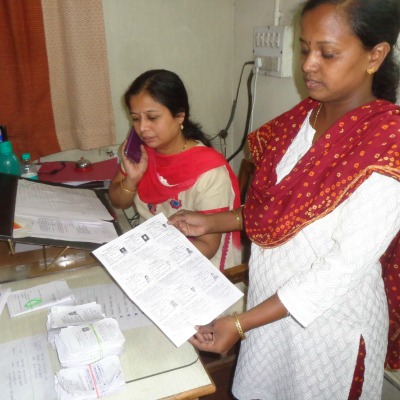 Pune: As many as 56 lakh voters in Pune district will voter slips along with their photographs and detailed information about their name in the electoral roll and polling center. These 'photo slips' will be delivered via booth-level officers (BLO) in a special drive by April 11, 2014.
This is for the first time that voters across the country will be provided with photo-slips from the election commission of India (ECI). In all previous elections, political parties would come out with slips to facilitate voters to locate their room number in the polling center, and locate their name in the voters' list. Generally, the voters would be required to carry such slips and election staff or police personnel would tear the perforated portion of the slip, where party symbol is printed. This at times resulted in heated exchanges at polling centers.
Additional assistant Returning Officer (additional ARO) Rama Joshi said that there are 265 BLOs in Shivaji Nagar assembly constituency, and each will be handing out over 1,000 slips by April 11. Ashivini Chennur, a teacher from Shivganga Vidyalay who is working as BLO, said that she has collected her slips and would be distributing those from Thursday, after the work of stamping and other procedures will be complete. Joshi said that in Shivaji Nagar assembly constituency, the task was to distribute 2,70,181 photo-slips door-to-door.