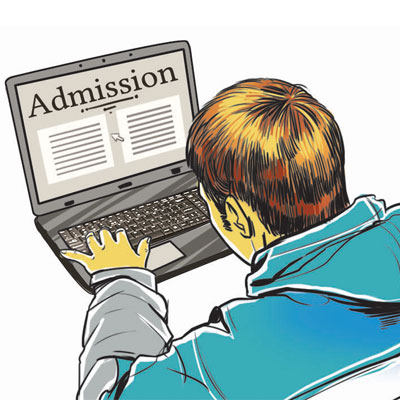 Pune: The office of the Deputy Director of Education has warned the school authorities, where the online process of form filling for Class XI is going on in the city, not to refuse students if they are not from their school.
There were some parents who had approached the office and complained that some schools are refusing to fill their forms and even closing the process after the school hours in the afternoon. Some parents even complained that the server goes down while filling up the forms and only after the repeated attempts, they succeed in filling up the forms. They demanded that the bandwidth of the server should be improved.
Deputy director of education Suman Shinde, while notifying the schools, stated that in no circumstances the schools should refuse the students. "Schools are not supposed to tell students to go and fill the forms elsewhere," she said.
"It is also advisable to the parents and students not to approach anybody who is not authorised to fill the forms as they can take undue advantage of these students," warns Shinde. She said that there were complaints that some schools shut the process in the afternoon only citing that the schools hours are over, however, it is expected that schools should deploy dedicated staff to execute the process. As several students and parents are rushing to fill the forms online, the server sometime goes down down due to poor bandwidth.
"I have been trying to fill the Class XI form online. When I reached the part for filling reservation options, the server developed a technical snag and displayed no options," said one of the parents. He said that when contacted the school, they informed him that numerous parents from city zones are facing the same problem. "But this shouldn't be happened. Schools should check the server," he added.