What Pune wants | Better roads and women's safety top the list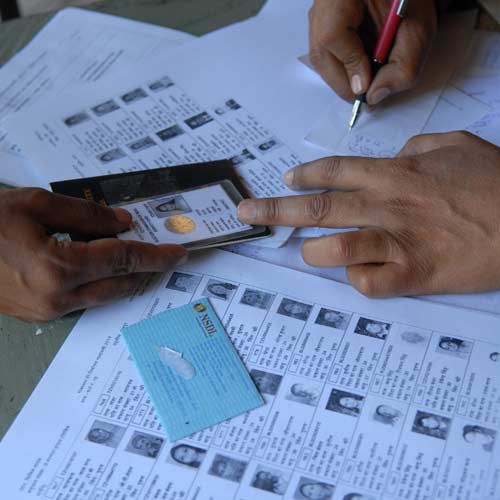 Pune: With the election season drawing to a close, the city gearing up to welcome its new MP. Puneites' know what they want from their first citizen, with facilities such as better roads and hassle-free public amenities topping the list.

"Efficient, reliable and cheap public transport will make people's lives much easier, and transform Pune into a true metro," said Jugal Rathi, civic activist. Better water management is another pressing issue for many citizens, Jayesh Paranjape an environmentalist and resident of Kothrud said, "Rain water harvesting and more water-catchment areas are the need of the hour, and should not be ignored." He further added that infrastructure to develop Pune as an IT-hub is not sufficient, efforts have to be taken to develop it as a cultural hub as well.

Education and Safety are next on the list. Neha Thakur, a retired school teacher said, "There are no governing bodies or authorities for the growing number of schools in Pune. There should be a system in place, and the rules made by the authorities should be strictly enforced and followed."

Somna Sharma, a homemaker expressed her concerns on the safety for women. "There should be night patrolling on the roads so that women can feel safe while coming back from work." Better transport management such as a by-pass for heavy vehicles that otherwise have to enter residential areas at night, she added. Stock traders in the city are optimistic about a rise in the market post the election results as well. Jerome Morris, a stock trader said, "Improvement and growth in the manufacturing sector and uninterrupted availability of electricity will have a positive effect on the markets."

Vikas Khanvelkar, MD, DesigTech Systems Ltd said, "Multiple levels of taxation should be reduced and GST should be implemented as soon as possible. Disputes with MNCs such as Vodafone should be amicably settled to create investment-friendly atmosphere."

Virar Durve, an RTI activist wants a public information officer in Pune. "The central information commission should follow up on their judgment and appoint PIO in Pune," he said. On the same lines of citizen welfare, he expressed his discontent over the shortage of fast tracks courts in Pune.