Board's tenure was extended by Union Defence Ministry in March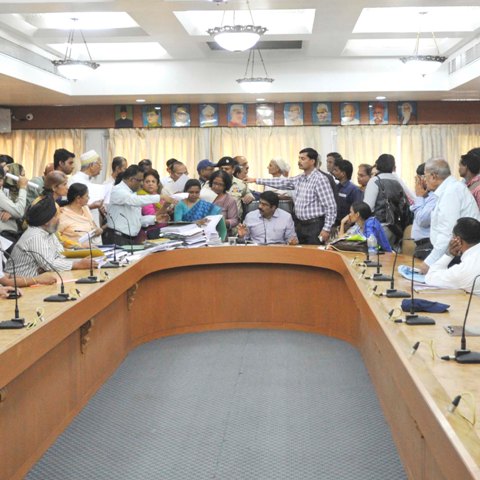 Pune: With the Ministry of Defence's notification to dissolve the Cantonment Boards before elections, the Pune Cantonment Board (PCB) is gearing up to
join the fray. The elections are likely to be scheduled in December this year.
From a total of 58 cantonment boards across India, 55 will be dissolved and the three boards in Madhya Pradesh will continue to function for another eight months. The PCB elections were earlier supposed to happen in March but the board's tenure was extended by the ministry.
"Ministry of Defence Arun Jaitly has taken a decision on the issue and has also signed the papers. The board is expected to be dissolved on Thursday. Once it is done, the affairs of the board will be looked after by a three-membered committee comprising the CEO, the president and a nominated member from the ministry," Vinod Mathurawala, said All India Cantonment Boards vice-president and the Members Association general secretary.
K.V. Negireddy, CEO, PCB, said, "The board will be dissolved but the citizen's work will not get hampered. They can still address their grievances and we will definitely perform our duty."
Vice-president of PCB Aarti Mahajan said, "In past, we got extensions. However, the tenure is getting over on June 5."
The PCB last went to the electorate in the 2008 after a gap of 11 years. As per the set norms, the elections are supposed to take place after every five years.