Police to maintain records, conduct verification of security guards of housing societies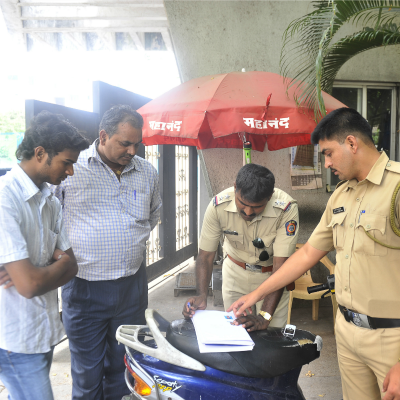 Pune: The new Pune police commissioner Satish Mathur, is living up to his word when he says that curbing property-related offences like house break-ins and chain-snatchings are on his priority list. He has ordered to not only collect the data of watchmen of housing societies of the city but also carry out their police verification.
The CP has brought an end to the ad-hoc basis 'bandobast' duty of traffic police and asked them to have a schedule in place for barricading spots. He told them to keep a close vigil as this will help in curbing the incidents of chain snatching.
In his last crime meeting, Mathur had directed all police stations to gather information about the security guards of the housing societies in their jurisdictions.
After the order, policemen were seen taking details of security guards at the Kumar Prasanna Co-operative Housing Society. They collected the address proof and photographs of the security guards.
Deputy commissioner of police (Zone IV) Manoj Patil said, "We have observed that in many societies, watchmen are not hired as per the provisions mentioned in the Security Service Act. Many housing societies do not have documentations of watchmen. The police also get the information of those security guards which are deployed by security agencies."
A senior police officer on the condition of anonymity said, "It has come to our notice that the police personnel are not following the routine exercise. They are taking less efforts in gathering information and clues on investigation. The traffic police, on a daily basis, must follow their duties. In fact, such drives should be carried out regularly."
Deputy commissioner of police (traffic), Vishwas Pandhare said, "It has been observed that the chain snatchers are using high-speed power bikes. We have identified some of the roads where such culprits possibly escape. To tighten the noose on such chain snatchers, we have barricaded some of the areas and have increased our manpower in those areas."
Mathur expressed satisfaction over the measures being taken by the traffic cops. "It's a good thing and that needs to be done on a daily basis," he said.