Chants of Dnyanoba Mauli and Gyanba Tukaram echo throughout Pune as the palkhis of Sant Dnyaneshwar and Sant Tukaram arrive in the holy city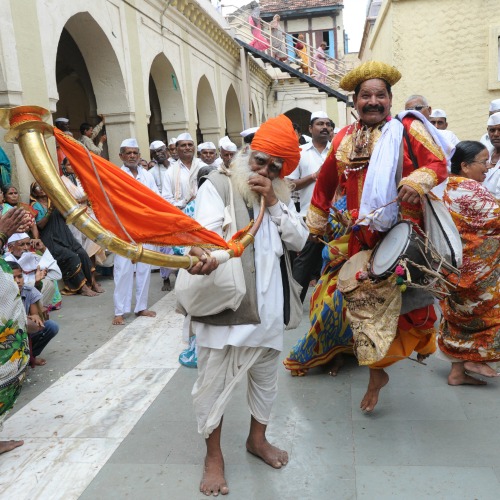 Pune: After the chaotic hustle of swarming vehicles on FC road, the groups or 'dindis' of warkaris came in royally, singing dancing and inviting people. Huge crowds of all ages were eagerly waiting for the Palkhi. Some for the 'darshan' and some to just observe.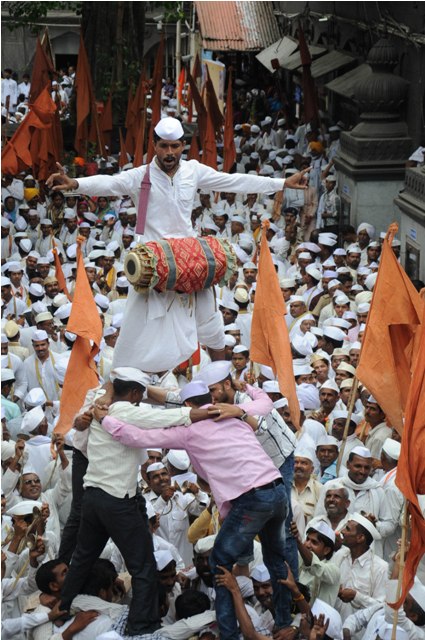 Sant Dnyaneshwar Palkhi has halted in Vithoba temple in Bhavani peth while Sant Tukaram Palkhi has halted in Nivdungya Vithoba temple at Nana peth.
"We have been accompanying the warkaris on and off for the past 10 years." Elaborating on his experience he said, "warkaris are very disciplined and the whole procession from dehu to pandharpur is very well organised. Once you take part you will never want to stop coming because of the addictive experience," said Vinay Ghanekar who is a chartered accountant in Pune accompanied with his friend Shivaji who started the tradition in the group.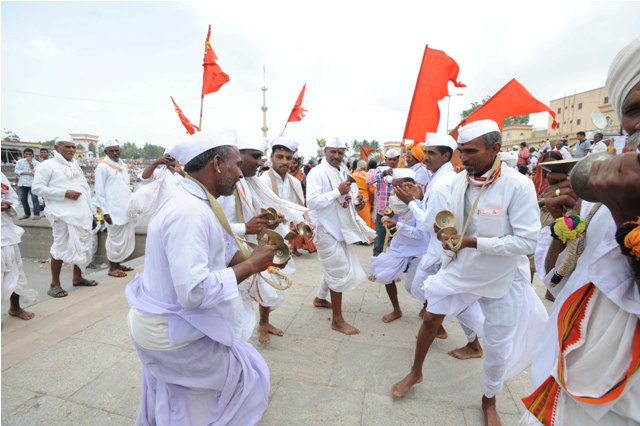 A zestful 17 year old Prajakta Bartakke, student of BMCC, with her entire family of 11, was walking barefoot showing the acceptance of spiritual rituals by the young.
People were not only mere observers but were also helping the warkaris by providing biscuits, tea, water, bananas and ladoos.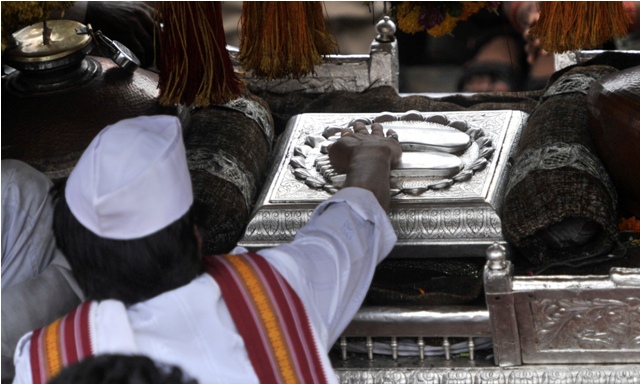 "This is the biggest spiritual experience anyone can have. Spirituality can not be taught but experienced. We also serve food at bhavani peth," said Amit Rohra, who trains students for competitive exams.
The mesmerizing annual occurrence of Palkhi is once in a lifetime experience that transforms the thought of indifferent crowds into warm welcoming ones and restores the spiritual balance.