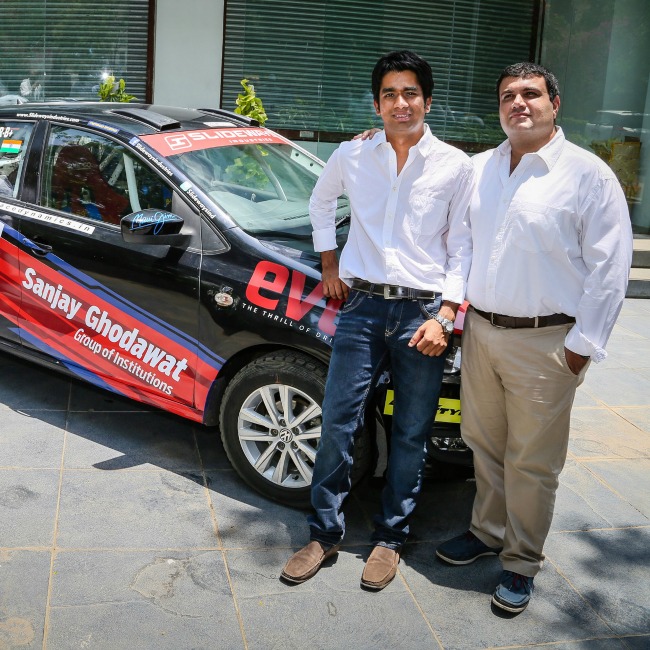 Pune: City-based team Slideways Industries has opened an new chapter as they field five cars for the newly christened Indian Rally Championship to be held in Nashik from June 13.
This three-day contest will witness Jaysingpur (Kholapur)-based Sanjay Ghodawat Group of Institutions, Pinnacle Group and Golden Sparrow Corporation, as the Slideways Industries looks to repeat its 2013 success where the team won the Team Championship.
Four rally enthusiasts, Aniruddha Rangnekar, Byram Godrej, Rohan Pawar and Sirish Chandran, launched Slideways Industries in 2012. The team was the first to build, prepare and compete in the rally series with the Volkswagen Polo. Making its debut at the 2013 South India Rally, the Slideways Polo won in the 1600cc class, the first time a brand-new rally car won on debut in over seven years.
"We now look forward to a strong 2014 IRC season which begins in Nashik – the home rally for our team, considering we are based just 160 kilometers away in Pune. Recent developments mean that the much-anticipated R2-spec Polos will not be seen in action, but in Group N, there will be battles galore and our team is geared up for the challenge." said team principal Rohan Pawar.
Also making its debut in the team will be Garima Avtar, who will be piloting a Slideways Polo on her IRC debut. This will be the only all-woman crew in the IRC and is sure to attract interest to the sport. Mumbai-based Hrishikesh Thackersey is another driver who will be opting for Slideways Industries' Arrive & Drive package, where the team takes care of all logistics, car preparation, service, testing and support so that the driver only needs to come to the rally location and enjoy her/his driving.
The IRC season-opener, the Mahindra Adventure Rally of Maharashtra in Nasik, Slideways Industries will enter two Polos for Byram Godrej/A G Somayya (2000cc class) and Sirish Chandran/Nikhil Pai (1600cc class). JK Tyre continues its association with the team supplying top-flight rally tyres in both tarmac and gravel specifications for all the team cars.
Slideways Industries also continues to enjoy Volkswagen Motorsport's support as part of their customer-sport rallying activities. Speedworks and OWS continues to be the team lubricant partner, Race Dynamics provides their Motosport-spec Electronic Control Units, while BMC provides their world-class air-filters to enhance the performance of the car. Racetech India also provides technical support to the team.