Mandate 2014: What they say... Now that the mandate is out and the BJP has come out as single largest party, the country will soon see a new prime minister in the name of Narendra Modi at the centre. But its not all over for the losers. In one hand where winning candidates are heading towards Delhi, the losers have accepted the voters decision and vowed to retrospect their defeat. Here's what Pune candidates have to say about the mandate...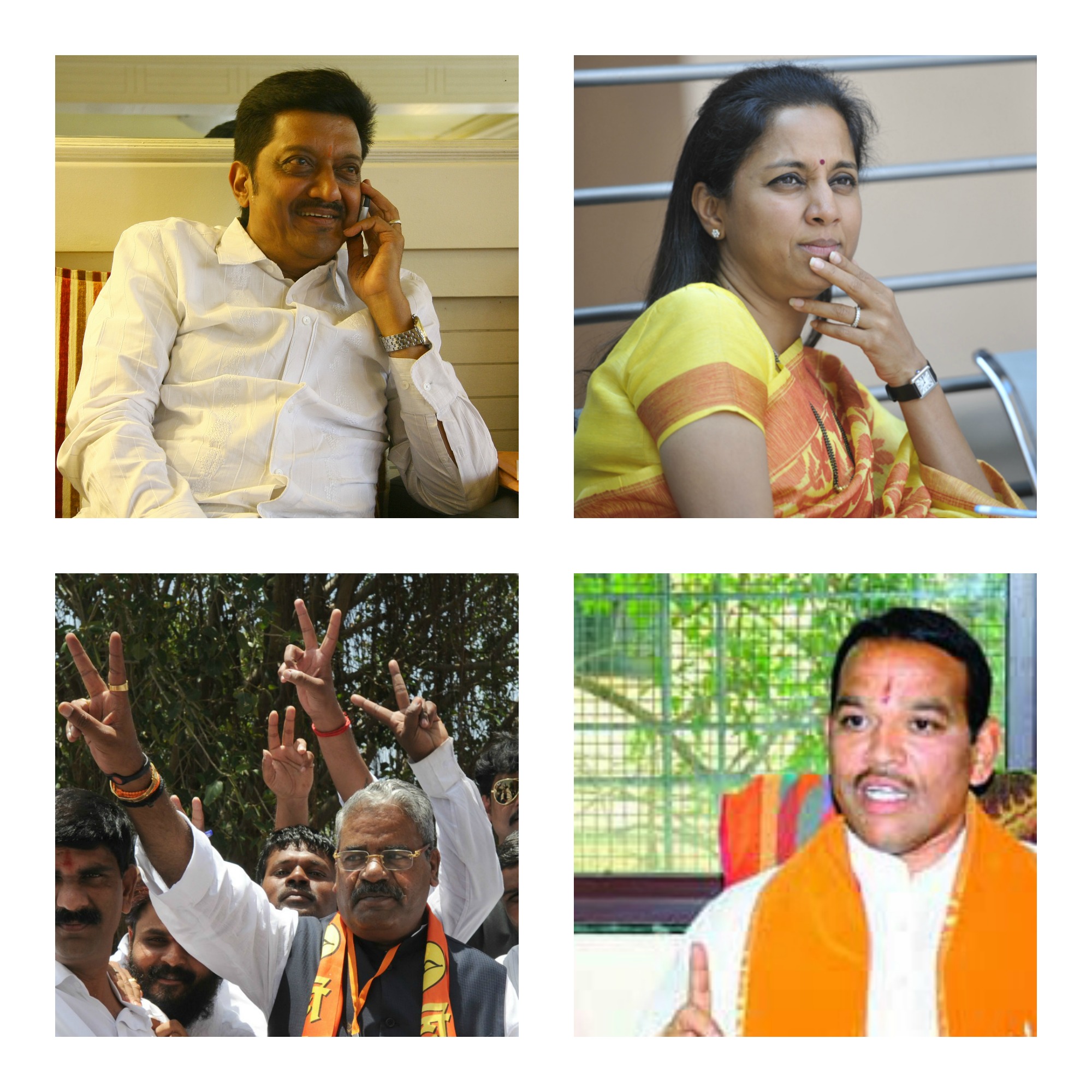 Winners
Anil Shirole, BJP Candidate, Pune
"I am extremely thankful to citizens of Pune who backed me and gave me such a massive support. I will not disappoint them and meet their expectations. I will be replicating the development model of Gujarat in Pune for the development of the city. Since NDA has got the majority at the centre, the country has got stable government which will help us in taking quick decisions which are in the interest of common man. The credit of this win has to be given to Modi wave."
Shrirang Barne, Sena candidate, Maval
"The voters are king and they have destroyed the evil power of money which was used as a tool to lure them. After my failure in last assembly elections that Jagtap had won by bogus voting, I got blessings from many prominent leaders of different parties. I will remain a loyal party worker and will work for Maval's development and have no aspirations of getting a ministerial berth. Now that I am an Member of Parliament, I will work on pending projects like railway junctions, airport issues, red zone area and illegal constructions."
Shivaji Adhalrao Patil, Sena candidate, Shirur
"I am the only candidate to be elected to the Loksabha thrice from the Shirur constituency. I attribute this win to my past work in the constituency as well as the campaigning efforts of my party workers. Besides, Modi factor and Bal Thackeray's popularity also contributed to my victory. Another factor, which played considerable role in my victory and BJP's progress as a whole, was the anti-Congress wave among the electorate this time. I am not equipped to comment on party leadership and who will hold cabinet posts when BJP forms the government as that is the role of senior party members."
Supriya Sule, NCP candidate, Baramati
"I received the valuable support from my party workers and the alliance parties. I am grateful to all the voters from my constituency, who once again showed trust in me. I congratulate Narendra Modi and NDA for their victory. It can be speculated from this result that a stable majority government will come to power at the centre. I wish the central government will think about the progress of every segment of society. As the opposition party in the Lok Sabha, I am aware we have an important and responsible role to play henceforth. We are prepared for it."
Losers


Subhash Ware, AAP candidate in Pune
" Aam Admi Party accepts verdict of Pune voters. Result of Pune does not reflect the enthusiasm of voters we experienced during poll campaigns. Psyche of voter that my vote should not waste reflects in result. AAP will emerge as aggressive and constructive opposition in future."
Rahul Narwekar, NCP candidate, Maval
"I accept the public mandate but this is not the end. We will get more opportunities in the future. I will analyse my failures and will start afresh."
Mahadev Jankar, Baramati mega alliance candidate
"I have won the Baramati seat by winning people's heart. Though Supriya Sule won the Loksabha election with a meagre margin, I will be bringing more funds than her from the centre as it is now our government at the helm. I will continue working in Baramati constituency and one day I will become a Member of Parliament by defeating Pawars in their own den. I am very thankful to people from Daund, Purandar and Khadakwasla constituencies, for giving me the largest leads. As far as the water scarcity issue of Daund and 22 villages in Baramati, I will solve the issues."
Devdatt Nikam, NCP candidate from Shirur
"All the party workers worked very hard during this election. I was hoping for a victory, but the Modi wave that has gripped the country was responsible for the way results turned out. However, this is the will of the people and I accept it whole-heartedly. I will continue to work for the people in whichever way I can."