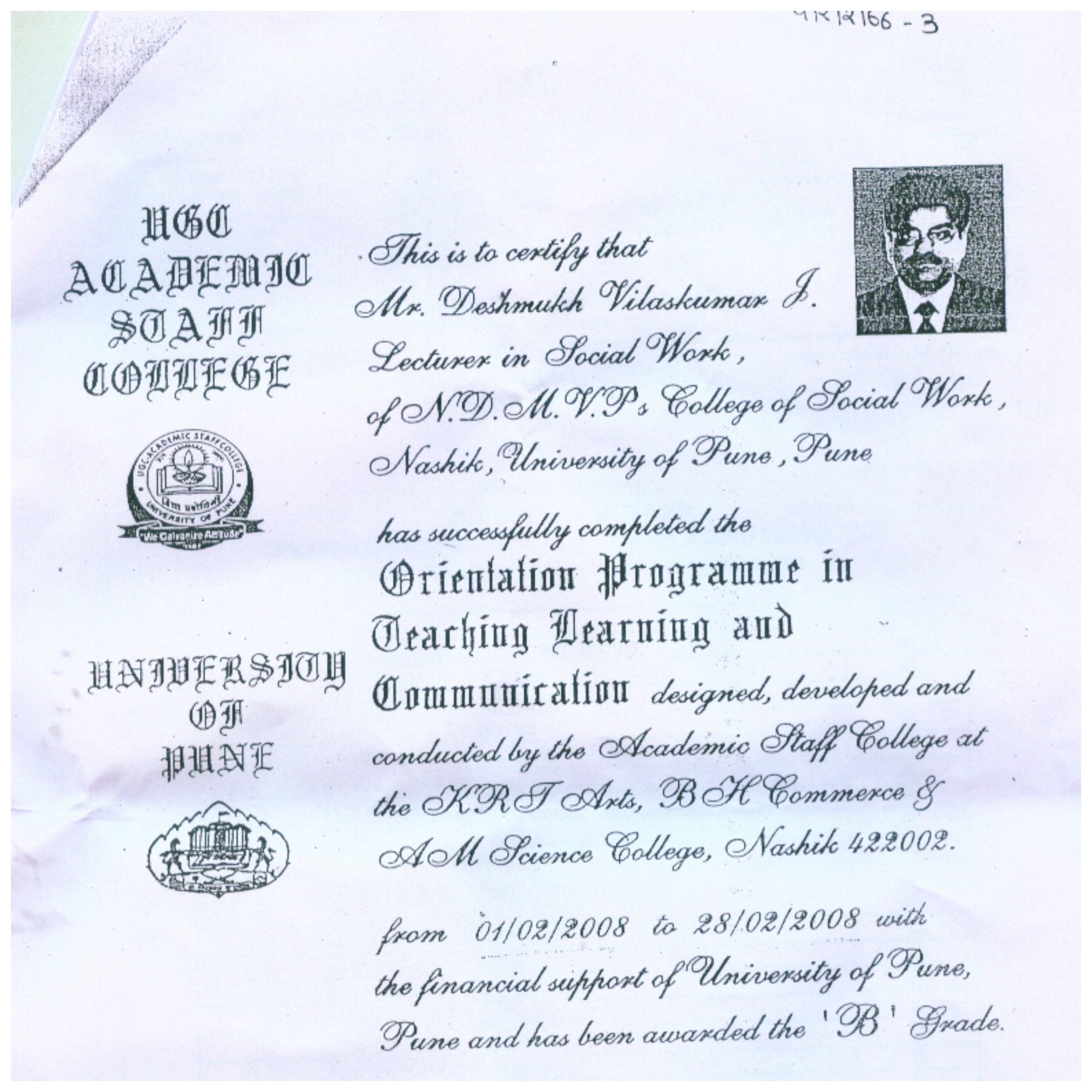 In order to gain academic benefits and increments from the university, a principal of a Nashik-based college allegedly forged a certificate of his fellow colleague woman professor. The orientation programme in Teaching Learning Communication had taken place from February 1 to February 28 in 2008 at KRT Arts College in Nashik. In the orientation program, Professor Pagar had received 'Grade B' and as per university officials, such certificates must receive some academic benefits from the university's various schemes.
As per the information given by sources from the varsity, Dr Sanjeev Sonawane's office, who is in-charge of the academic staff college, received an anonymous complaint along with photocopies of both the certificates. Dr Sonawane has confirmed receiving a complaint. The varsity will investigate and submit the report to the vice chancellor, Dr Wasudev Gade.
As per the varsity officials, who have scrutinised the documents, it is a clear case of forgery as principal Deshmukh, who himself is the faculty in Social Work in the same college, had forged the certificate by placing his own photograph and name on Pagar's name and photograph and got the colour certificate.
"While forging the certificate, he did not change the certificate number which is at the right side bottom of the certificate. This led to the expose of the alleged forgery," said an official with University of Pune. In order to conduct an inquiry, the varsity officials sought the list of candidates who had participated in the orientation program which took place between February 1 and February 28, 2008 and realised that the certificate number 07-08TLC-2-9 was allocated to professor Pagar who had received B grade and her name was mentioned in the list at number 9 out of 21 candidates.
When contacted, Professor Pagar refused to comment on the subject and said she does not know about the case and she did not make any complaint.