These films will be screened at Prabhat Theatre during Prabhat Award Film Festival starting May 2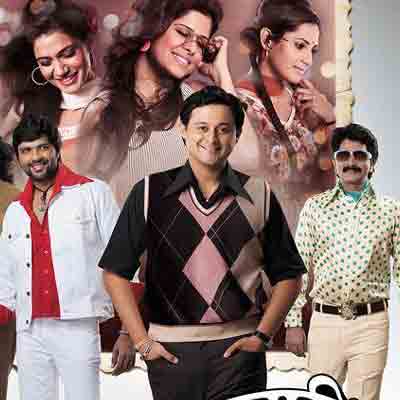 Pune: If you are a Marathi film lover then there is a chance for you to watch some of the best Marathi movies. The Prabhat Award Film festival, which will begin from May 2, will screen seven of the best Marathi films of 2013, at Prabhat Theatre at Appa Balwant Chowk.
It is second year of the awards which was started during the centenary year of the Indian cinema last year. The selection committee and a panel of jury select the best movies for screening and this year out of 59 Marathi films that were released in 2013, seven have been selected for screening. These have been being adjudged the best seven films of the year. The selected movies are 72 Mail Ek Pravaas, Duniyadaari, Rege, Astu, Fandry, Yellow and Aajacha Diwas Majha. These movies would be screened at Prabhat theatre between May 2 and 8 at 6 pm.
While addressing a press conference, Vivek Damle, the director of Prabhat Theatre and organising committee member Raj Kazi informed media persons that 125 enthusiast would have an opportunity to watch all the movies free of cost provided they watch all the seven movies and vote for the final round of the competition. The movie-goers are supposed to register their names at Prabhat Theatre between April 26 and 30, during 5 to 7 pm or by filling up the form on website www.prabhatpuraskar.com
The shows for the selected seven movies would be held at 6 pm. The balcony seats would be reserved for jury members, enthusiasts who are connected with the film industry and film-lovers who would be by the organising committee. General public can watch the movies by buying tickets at the theater which is priced at Rs50 only, informed Damle.