FIRs filed against 30 firms which carried out digging work without seeking permission from the civic body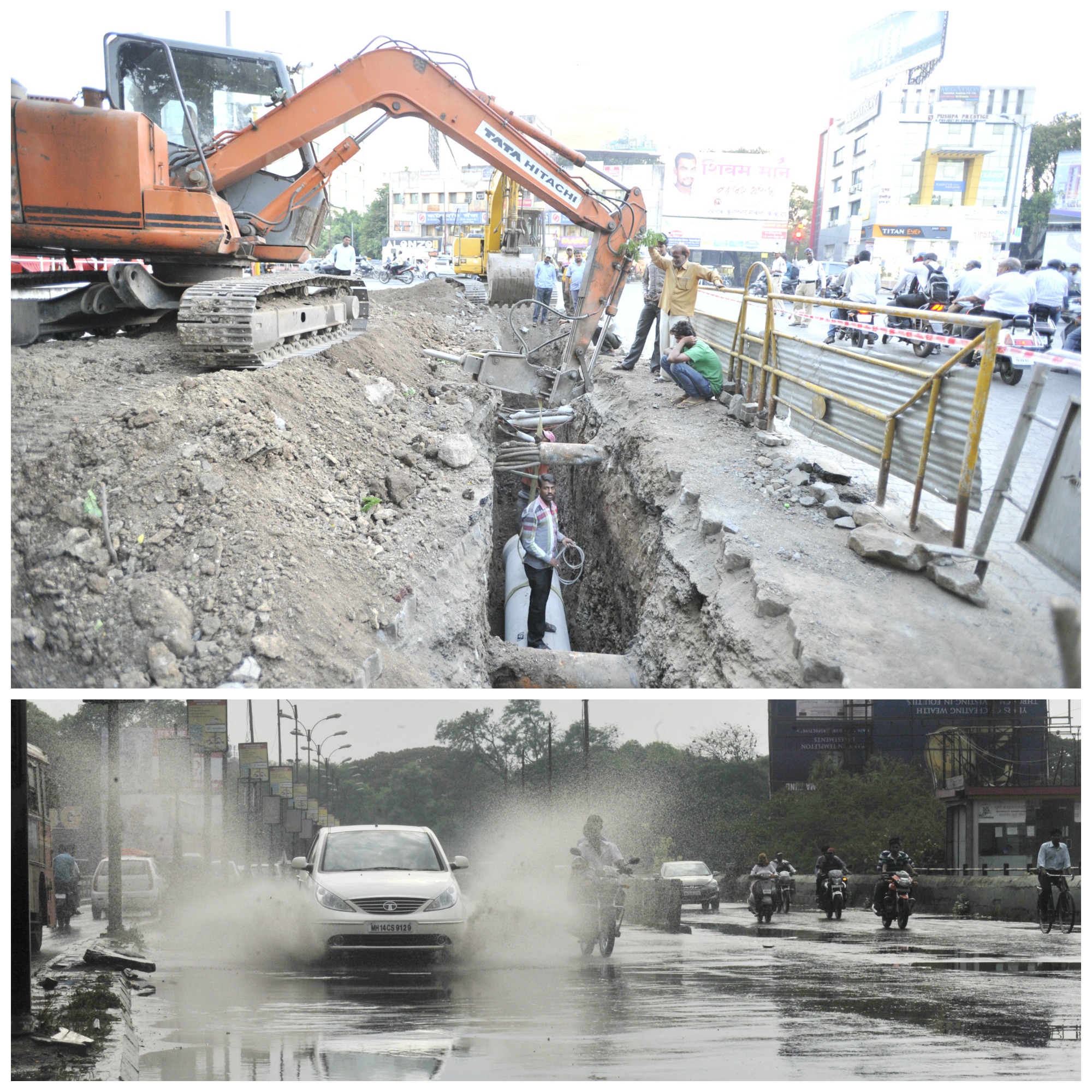 Pune: Come monsoon and the citizens await a plethora of problems. While the poor quality of work spoils the condition of the city's roads, the constant digging of roads by several companies to lay cables during the rainy season adds to the problem.
However, the Pune Municipal Corporation (PMC) has now decided to take up the matter seriously and lodged FIRs against over 30 prominent companies including some mobile service providers for digging the roads illegally.
These include companies like Bharti Airtel and Starlight Technologies, which have allegedly caused a loss of at least Rs 10 lakh to the civic administration by digging 95-metre road without taking permission.
Deputy commissioner (road department) Anandrao Katkar, said, "The erring companies will face stringent action and refrain from digging roads illegally in the future. Apart from FIRs, we will also impose huge fine on them, which can be three times of the road digging charges."
Earlier, the elected members had slammed the civic administration for not taking action against such companies.
Congress corporator Avinash Bagwe said, "The road department had informed me that over 346.5 km-long roads were dug up in the past three years by various companies for laying cables. The expenses on the restoration had gone up as high as three times during the same period."
He added, "In 2010-11, the civic administration had spent around Rs49 lakh on road repairing, while in 2012-13 the expenditure was Rs156 lakh."
Civic activists too have slammed the PMC officials for not taking action against such companies.
President of Nagarik Chetna Manch Maj Gen (Retd) SCN Jatar said, "Lodging an FIR against the erring companies will not serve the purpose."
He went on to add, "The civic administration has to ensure that the roads are not dug up in the first place. They should monitor the illegal activities. The PMC is not supposed to waste public money for the convenience of some private companies.