Helping hand Six-year-old Krushna, who belongs to a poor family, lost his hearing aid worth `3 lakh. Puneites, he needs your help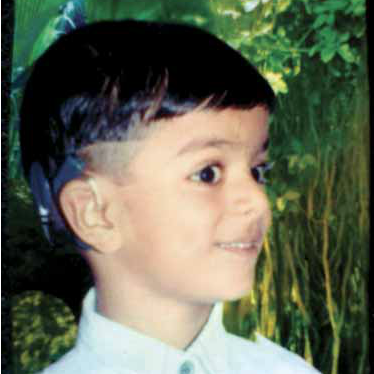 Pune: A little help from you and this six-year-old boy will once again be able to hear.
Belonging to a poor peasant family from Ahmednagar, Krushna Bhade lost his hearing aid while he was travelling to Pune with his mother.
The boy's family had recently spent Rs2 lakh for his surgery. The hearing aid itself costs Rs3 lakh and the family does not have money to purchase a new one.
The incident took place on April 18 when the kid misplaced the machine in a PMPML bus while coming to KEM Hospital from Pune Railway Station.
The boy's father, Lahurao Rambhau Bhade, had taken help from various trusts to buy the machine. The farmer is a resident of Jogewadi village in Pathardi taluka in Ahmednagar district.
Speaking to dna, Bhade said, "My son Krushna has hearing impairment since birth. Following which we got him checked at the KEM hospital. During that time, the doctors had told us that the expense of the surgery would be around Rs2 lakh. We had taken loan from people and paid for the surgery."
"The doctors had asked our son to use a hearing aid machine. But the cost of the machine was Rs3 lakh. We did not have the money and had approached various trusts in Pune and Mumbai. We managed to collect the amount and finally my son was able to hear," he said.
He added, "The doctors had suggested that we take our son for therapy. Following which, we have been coming to the hospital every week. On April 18, I had some work. As a result, I asked my wife to take him to the hospital. My wife, daughter and son had come to Pune on a ST bus. After getting off at Pune station, they boarded a bus to go to KEM hospital. It was there that it got misplaced."
"The incident came to light after they got off the bus," he said.
"My economical condition is weak and I cannot afford another machine for my son. I have already started approaching trusts," added Bhade. He has lodged a complaint in this regard with Samarth police station hoping that the police will search the machine.
Help him hear
The family is not in a position to afford another machine for the boy. If anyone wishes to help, dna will ensure that it reaches the boy. One can contact Krushna's father on 9850781241.