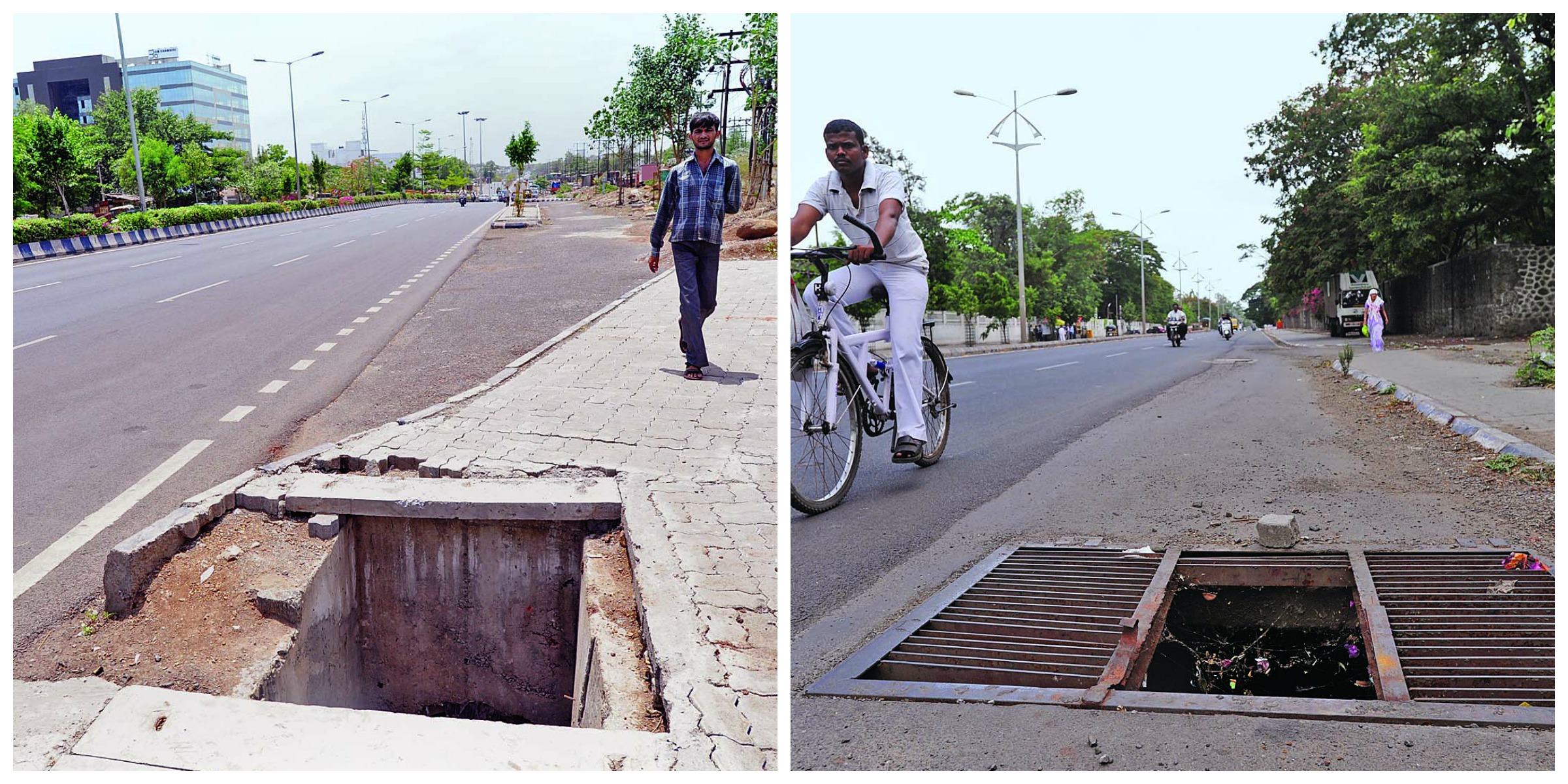 Pune: Though PCMC civic authorities have stated that pre-monsoon work is almost over, it seems they are oblivious to many manholes with missing or damaged covers across Pimpri Chinchwad area that are posing danger to pedestrians and motorists, especially during night.
These missing or broken stormwater drain chambers' covers need immediate remedial attention to avert accidents. There are no barricades or signboards cautioning pedestrains or motorists about these manholes. Citizens complained that flood waters can hide these dangerous manholes and put pedestrians life at risk while walking through. They also complained that there are many manhole covers that are not at level with road surface, which can trip a motorcyclist and cause serious accidents.
Some of these missing or damaged manhole covers are found in Balajinagar on Bhosari road, Thermax chowk in Akurdi, near Alfa Laval company in Kasarwadi on Bombay-Pune highway, near Haffkine Bio-Pharmceutical Corporation in Pimpri and at Nigdi flyover junction.
However, spokesperson from engineering department, PCMC, Shirish Poredi complained that these metal covers have high scrap value so in most cases were covers have gone missing, they are stolen. However he said that PCMC does not keep any record of loss of manhole cover theft. "We have registered police complains in the past. Whenever we are informed of missing or broken manholes covers through our junior engineers, complaints on SARATHI website or through local corporators, we immediately take action," he said.
The next alternative, Poredi said, is to go for zero scrap value polymer chambers but they come at high cost of Rs18,000 per cover, compared to Rs10,000 metal covers. "We are now replacing the manhole covers with RCC covers and frames for storm water drainage available in various load bearing capacities," he said.