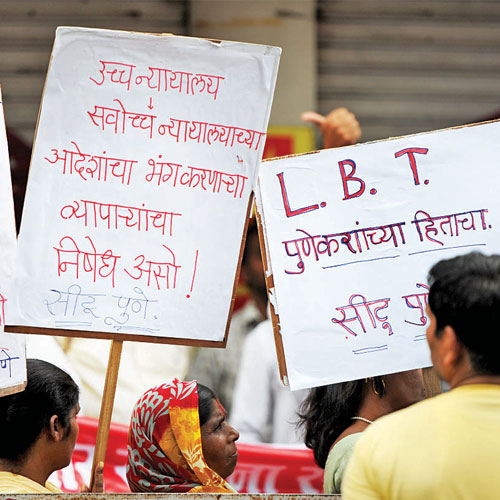 It was for first time in the history of Pimpri Chinchwad Municipal Corporation(PCMC) that property tax amounting to the tune of Rs300 crore was collected in the financial year that ended on March 31. It was from Thergaon region alone that Rs52 crore was collected.
Of the 3,72,841 properties that were surveyed, it was found that 75900 properties had not registered while 33,806 properties were found to have unauthorised.
"There were ten teams comprising of three drummers each, that would go door to door announcing about the pending tax payment. This along with the online tax payment facility are seen as two main reasons for such a hike in the tax amount collection in PCMC." said Bhanudas Gaikwad, assistant commissioner, property tax department. A surge of Rs13 crore was seen to the collected tax amount only because of the public announcement done using drummers, Gaikwad added.
In the last financial year, the PCMC had collected 1,157 octroi while this year they had a target of 1200 core. From this financial year, the octroi had been abolished and the local body tax (LBT) was introduced. The corporation has managed to collect LBT to the tune of Rs850 crore only.
Siting economic slow down that slumped the functioning of both small and large scale factories also saw it impact through the reduced LBT that was collected. The corporation thus incurred a loss of Rs306 crore under LBT.