NCP chief lambasts Modi; underlines need for united efforts by NCP and Cong to defeat communal forces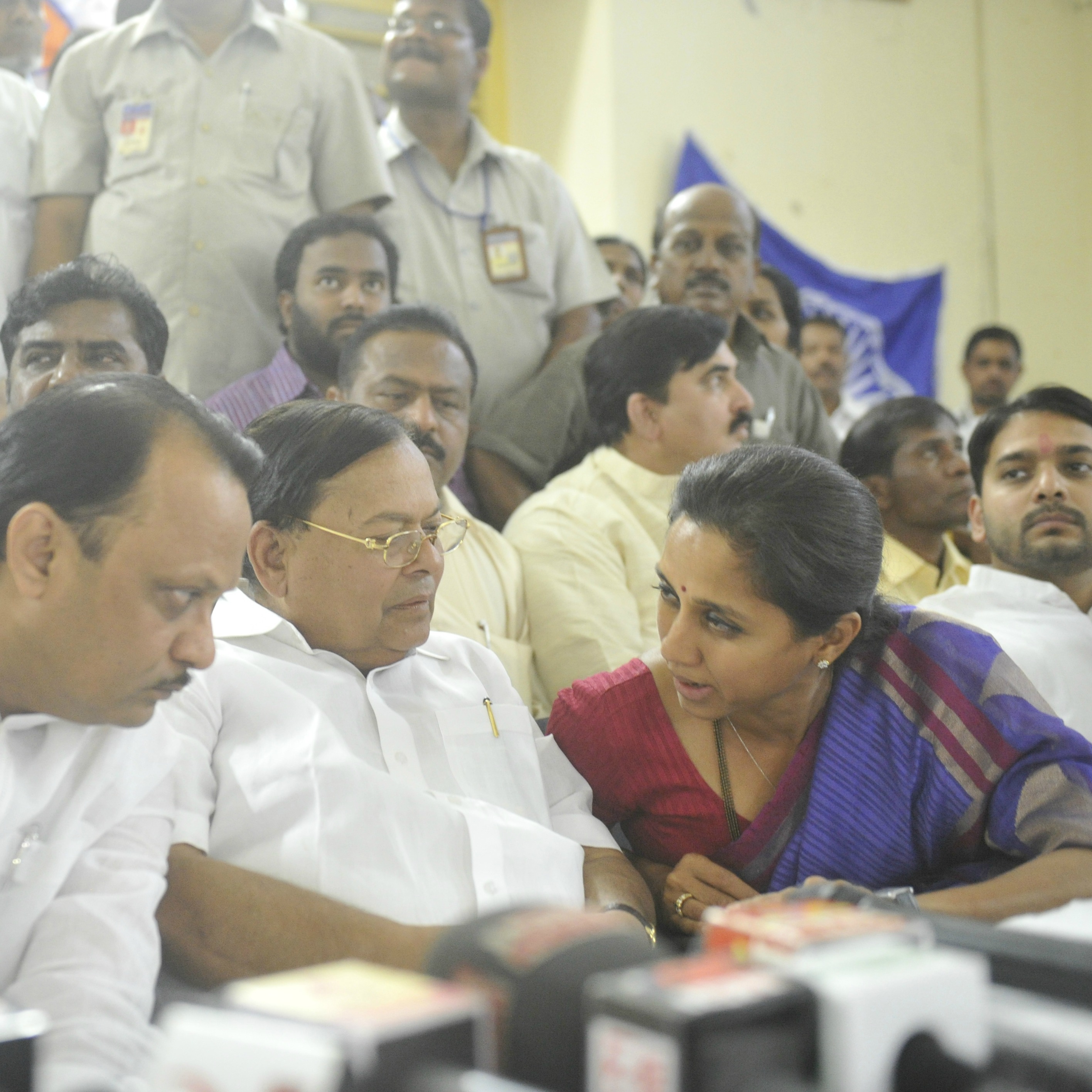 Pune: Launching a scathing attack on Gujarat chief minister and BJP prime ministerial candidate Narendra Modi, NCP president Sharad Pawar on Saturday said that fascist tendencies will be defeated in Maharashtra as the state has never yielded to such tendencies.
He criticised the live telecast of Modi's speeches on all TV channels and said that it was a ploy to grab attention by using money power and this, he said, could take away the fundamental rights of people.
Pawar was addressing a joint meeting of the Congress and NCP workers to plan the poll campaign for the Lok Sabha candidates in Pune district. Pune candidate Vishwajeet Kadam, Baramati candidate Supriya Sule, ministers Patangrao Kadam and Harshawardhan Patil, city unit presidents Vandana Chavan and Abhay Chhajed, city mayor Chanchala Kodre and elected representatives from both the parties were present on the occasion.
Pawar said, "I have seen many prime ministers and many elections but this is for the first time that the authority of elected MPs to decide their legislature party leader has been taken away by pre-deciding the name of the prime minister. It is nothing but autocracy by holding the entire party to ransom for a single person."
Pawar came down heavily on Modi for issuing notices to cooperative movement leaders in Mehsana, Gujarat for helping the drought-affected farmers in Maharashtra. He said that such parochial attitude is not advisable for the integrity of the country. He pointed out that after a Congress MP was burnt alive along with 20 others in Gujarat, Modi did not think it necessary to visit and console the bereaved family members.
Modi does not know India's history
Pawar said that Modi does not know the history, geography and social fabric of the country. "Modi saheb visited Wardha and Sevagram, where he said that Mahatma Gandhi told Britishers to quit India from Seva Gram. However, the fact is that it was Aruna Asaf Ali who hoisted the flag at the August Kranti Maidan and asked Britishers to quit India as per the instructions of Mahatma Gandhi, who was detained at Aga Khan Palace."
All praise for Vishwajeet
Pawar said that there is no point in saying that Vishwajeet Kadam is an outsider since Mohan Dharia, S M Joshi, Kakasaheb and Vithhalrao Gadgil were all from Konkan region and even Kalmadi is not originally from Pune.
He said Kadam family has created an opportunity for thousands of youngsters through their work and Punekars would not buy this argument of outsider tag. "Pune has many issues, which need a scientific approach and young generation has this vision. Vishwajeet can provide a new leadership and we should strengthen him even after becoming MP," he added.