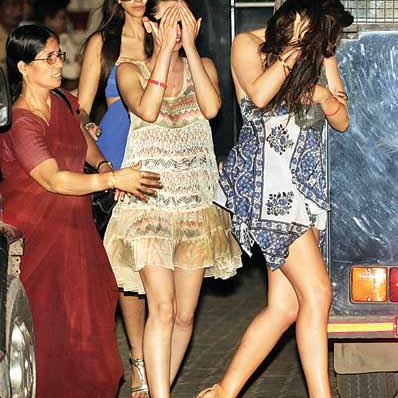 As summer draws in , Lonavala a popular weekend destination for students from Pune and Mumbai turns in a party hub. Early Thursday morning around 12:30 a.m. Lonavala Police were informed about loud music coming from bungalow in the up market district of Gold Valley.
On the reaching the bungalow the police saw boys and girls in their early twenties sitting in an indecent manner. I.S Patil of Lonavala Police said, "We have detained 46 individuals including 20 girls for indecent behavior". The students who have been taken into custody are studying at a Mumbai based law school and are in their final year.
"It was a masquerade party and the girls were dressed in a one piece dress with masks", reported police officials who raided the party.
The police have found Alcohol, hookah units and Condoms at the bungalow, however no drugs have been reported to be found.
Related Reads:
Juhu party busted in summer 2012
Lonavla booze party bust: Arrested organisers misleading cops by giving fake identity