Mathew Football Academy brings them together to prove their prowess in the beautiful game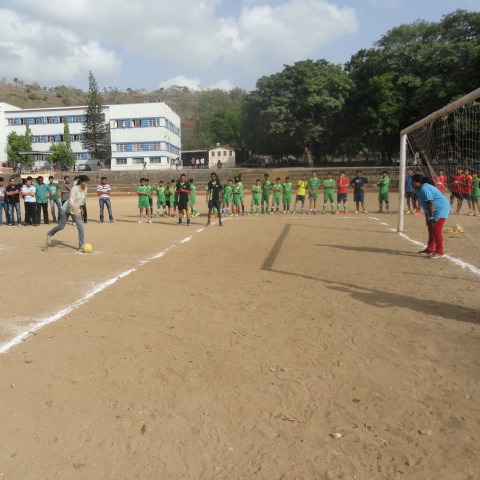 Pune: Fifa World Cup fever hit a new high as parents of the boys in one of Mathew Football Academy had a ball. They exhibited their penalty shooting talents during a shoot-out championship from the dreaded spot. It was a tournament in which there were no losers but all winners.It was football which brought them together, and for a change it was children cheering their parents on a football ground. Thanks to Mathew Football Academy, over 40 parents of the children in the academy came out to showcase their prowess in this beautiful game. For some it was a rewind of their younger days, while for many it was the first time.

"It was for the first time that I ever kicked a ball," said Priya Karia, a parent who went on to find the corner of the net. "It was one of those rare moments and I thank football and the academy to have given us an opportunity to come together," said Priya.
Jignesh Karia, a former club footballer himself was nothing new, but was amazed by the way parents came forward. "I never thought in my wildest dreams that parents would come together, and thanks to football which brought us together. I would say it was football which brought us in alliance,"said Jignesh."For a change we saw our children cheering us,"said Jignesh, a builder by profession. "I have played football at the club level, but this occasion was quite different from playing the game at the club level. And what impressed me more was the bonding we shared," said Jignesh.
It was no different for Harjeet. "It was one of those rare occasions and it will go a long way in my life and I hope it will be the same for others," said Harjeet, a parent.
"The best part of the entire competition was there were no losers. All were winners," said Harjeet.We thought of giving back to our parents and that was the reason to organise this event," said Mathew Susainathan, the founder member of the Academy.