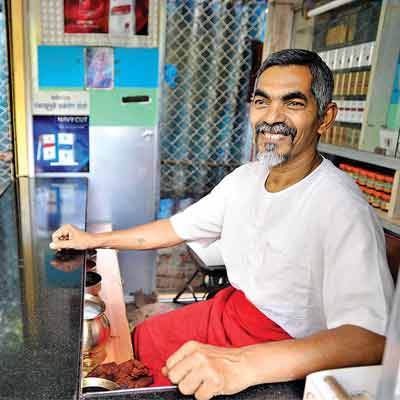 Pune: It's now the turn of paanwalas to dare the Congress-NCP democratic front Government in the state. They have announced their support for the BJP-Shiv Sena alliance in the ensuing assembly elections. The paan shop owners are going to stage a protest march at Azad Maidan on July 10 to press a demand to lift the ban on scented tobacco and supari.
The Maharashtra Paan Traders Federation (Maharashtra Paan Vyapari Mahasangh) along with Pune Paan Association had organised a convention of paan shop owners in Pune on Monday. State federation president Ajit Suryavanshi, vice-president Narayanrao Manakikar, Pune association President Sharad More and secretary Sunil Khadake were present for the convention. BJP spokesperson Madhav Bhandari and former city mayor Shantilal Suratwala also batted for the paan shop owners.
The federation has decided to bring one lakh paan shop owners for this rally. Suryavanshi said that there are five to six lakh paan shop owners in the state and the federation would demand lifting the ban on scented tobacco and supari by July 18. He pointed out that the government has issued a government resolution on July 17 banning scented tobacco and supari. He said that if the government ignored federation demand and did not lift ban by July 18, the federation would convert all the six lakh paan shops into a mega alliance election offices which would ensure the burial of the Congress-NCP government in the state.
Bhandari said that while on one hand all the crimes including chain snatching were on a rise in big cities, the home department was acting against poor paan shop owners for no reason. Bhandari cited the previous decisions of liquor and gutkha bans by questioning whether these bans were exercised He said that such bans are used to mint money from small traders. Suratwala pointed out that if one eats tobacco by crushing it in the hand is allowed but the same tobacco used in paan is not allowed.
No Meetha
Bhandari pointed out that home minister RR Patil and NCP President Sharad Pawar have a habit of chewing tobacco. He also said that Congress was always against small traders and they had made fun of Narendra Modi as a Chaiwala. He said, "Ridiculing one Chaiwala in Modiji has costed them so heavily and they would now experience what is the cost of taking away the livelihood of lakhs of paanwalas."