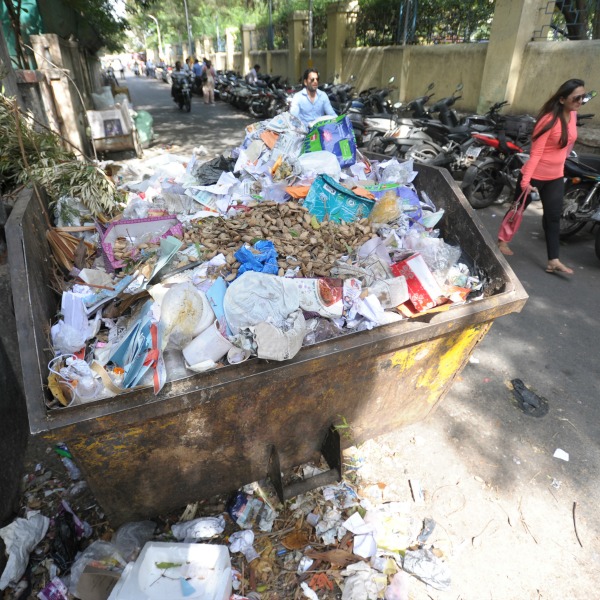 Pune: Overflowing garbage bins have been another cause of concern for residents in this monsoon.
Though the Pune Municipal Corporation (PMC) has reduced solid waste collection containers from 1200 to 847 in a year, a lack in the monsoon preparations is leading to unhygienic conditions. With the already prevailing diseases, the open containers are proving to be a breeding place for germs and vectors.
A Gawde, assistant commissioner of the solid waste department, PMC said, "We have asked all the wards to make a list of open containers in their areas and accordingly we will start increasing collection of waste from these trucks in a week." He added that the PMC has not yet started any covering of containers, cleaning the containers or increasing collection of waste from the containers.
While the PMC is yet to take any steps, residents from various areas have already started complaining about the unhygienic conditions developed in their area. "The already bad condition of the open containers become worse during rains. Prior it has been just the smell, now there is leachate on the ground, persistent foul smell and flooding of waste around the container" said Maithali Manakwad, resident of Wanowrie.
According to the PMC, the highest number of garbage collection units is in the interior areas of the city like the Shaniwar Wada, Jogeshwari Temple, Faraskhana Police Station, Kesari Wada and other neighborhood areas. "The inner regions have more waste generation, obviously because of high commercial as well as residential societies. There are over 100 garbage dumps in these prabhags//" said Ashwini Bhagwat, sanitary inspector, PMC.