Social stigma refrain them from coming to the public and declaring their identity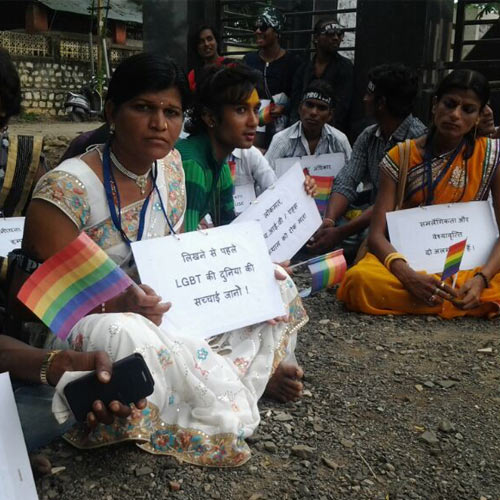 Pune: There are only ten days to go for Puneites to exercise their franchise in the Lok Sabha elections but, the transgender community is still living in the social stigma which keeps them away from the democratic process. Out of over 65 lakh citizens, who have registered themselves in the voters' list, only 11 have shown courage to register themselves as transgenders.
According to transgender community, there are nearly 10,000 transgenders in Pune and Pimpri Chinchwad. But when it comes to openly declaring their identity, the social pressure stops many of them from doing so. This has been reflected in the voters' list as well. Out of 11 transgender voters, six are from Chinchwad, three are from Kasba and two are from Shivajinagar constituencies.
45-year-old Panna Gabriel is one of those 11 voters who have registered themselves as transgender. He runs an NGO called Ashirwad that works for transgender community. Speaking to dna, Panna said, "This is for the first time I have registered my name in the transgender category. Earlier, I used to register myself in a female category of voters. There are nearly 10,000 transgenders in the city but due to the social stigma, many of them register themselves in male or female category while some of them do not even register their names."
Panna, however, feels that more transgenders should come forward and cast their valuable votes. "We also have equal rights like any other citizen of the country. The nature has made us transgender and we should accept that. There is nothing wrong in being transgender. I strongly believe that others should also come forward to show our unity to the society. This, I feel, is the only way we can fight for our rights," he added.
Government officials on election duty told dna, "Earlier, only one person from Chinchwad constituency had registered his name in the transgender category. However, after the voters awareness drives and several appeals, ten more people have registered their names under transgender category from the entire district."