MNS chief asks voters to wipe out Congress; flays Uddhav for criticising him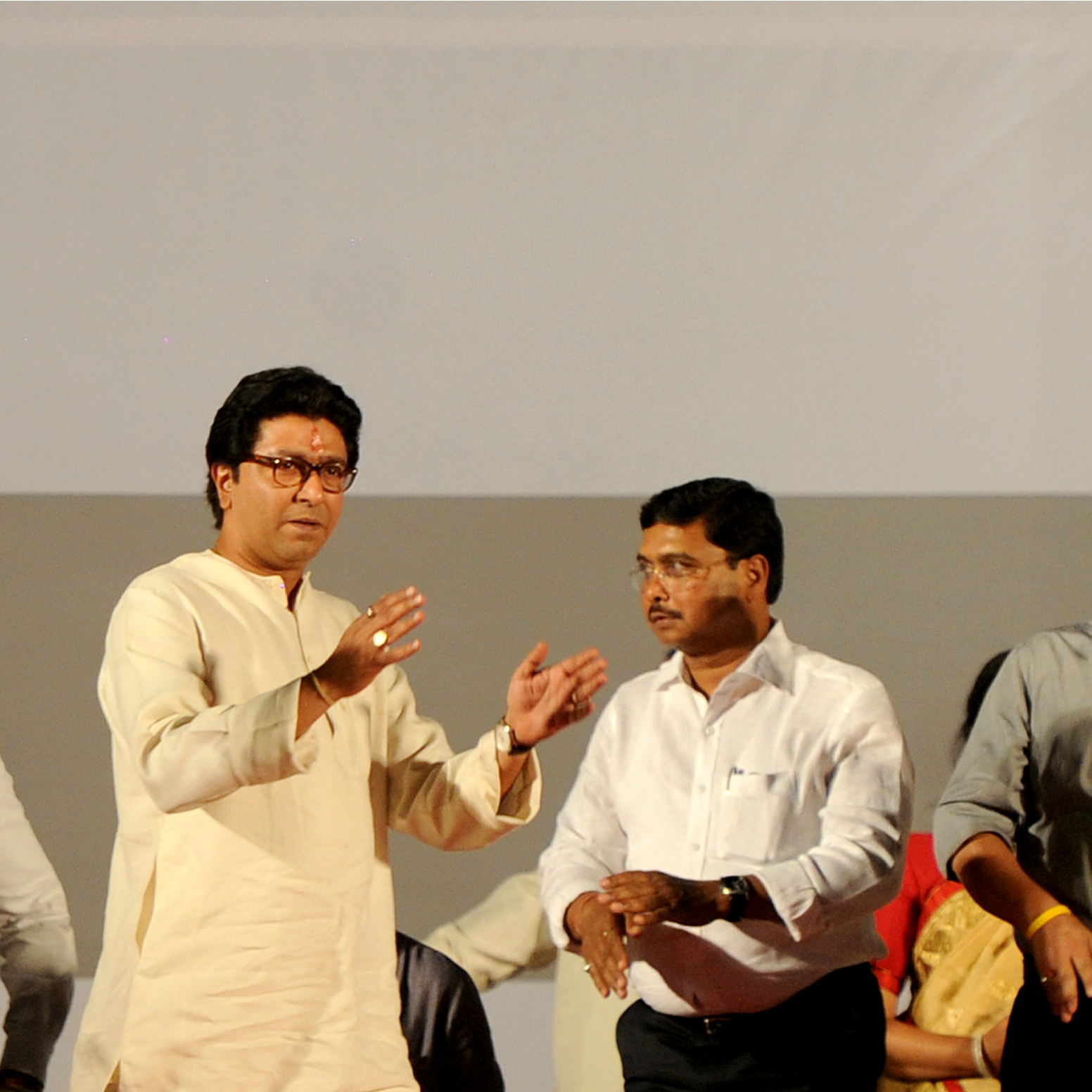 Maharashtra Navnirman Sena (MNS) chief Raj Thackeray on Monday gave a clarion call to wipe out Congress in this general election and said that Gujarat chief minister and BJP prime ministerial candidate Narendra Modi can provide a strong leadership to the country.
Launching his party's election campaign during a public rally at the riverside road at Deccan Gymkhana, Thackeray inducted Maval Shiv Sena MP Gajanan Babar along with a few corporators and other leaders into the MNS fold. All the MLAs and local leaders as well as MNS candidates Deepak Paygude, Ashok Khandebharad, MLA Laxman Jagtap were seated on the dais. In his entire 43-minute address, Raj did not criticise BJP candidate Anil Shirole or the Aam Aadmi Party (AAP).
Criticising Shiv Sena chief Uddhav Thackeray for flaying him for praising Modi, Raj said,
"Even though the Shiv Sena has 25 years of alliance with BJP, Uddhav never felt the need to see for himself the development in Gujarat. It was me who went there way back in 2010 and said that Modi should become the prime minister of the country. I don't need Modi's mask but would not shy away from praising him for all the good work he has done. When the country is going through tough times, it is Modi who can provide a strong leadership and he is eligible for becoming the prime minister."
Making fun of Congress vice-president Rahul Gandhi for being a novice, Thackeray said, "Whenever on the dais, he (Rahul) always waves his hand as if he is washing a Tempo. While giving answers to a TV interviewer, he constantly looked up as if he has taken tuitions from Ramdas Athavale."
Narrating the entire chronology of the events of his meetings with Gopinath Munde and Nitin Gadkari, Thackeray revealed that it was Uddhav who opposed MNS joining NDA in Maharashtra. "The BJP leaders told me this and I am ready to tell this on their face," he claimed.
'Crores being distributed'
Criticizing Congress candidate Vishwajeet Kadam without naming him, Raj Thackeray said, "This man from a university (Bharati Vidyapeeth) is contesting from Pune and he is distributing crores of rupees like the Congress is doing in the entire state. I tell you these Congress leaders have looted Maharashtra and now it is your turn. You take money from them and vote against them to bury the Congress."
Shivaji memorial
Questioning the need for erecting Chhatrapati Shivaji Maharaj's memorial in the Arabian Sea, Thackeray said, "The Congress always raises this issue during the elections. They want to make it bigger than the Statue of Liberty in the US. It would require an amount of Rs 4,000 5,000 crore. Instead they should preserve the forts build by Shivaji Maharaj which are the best memorials."