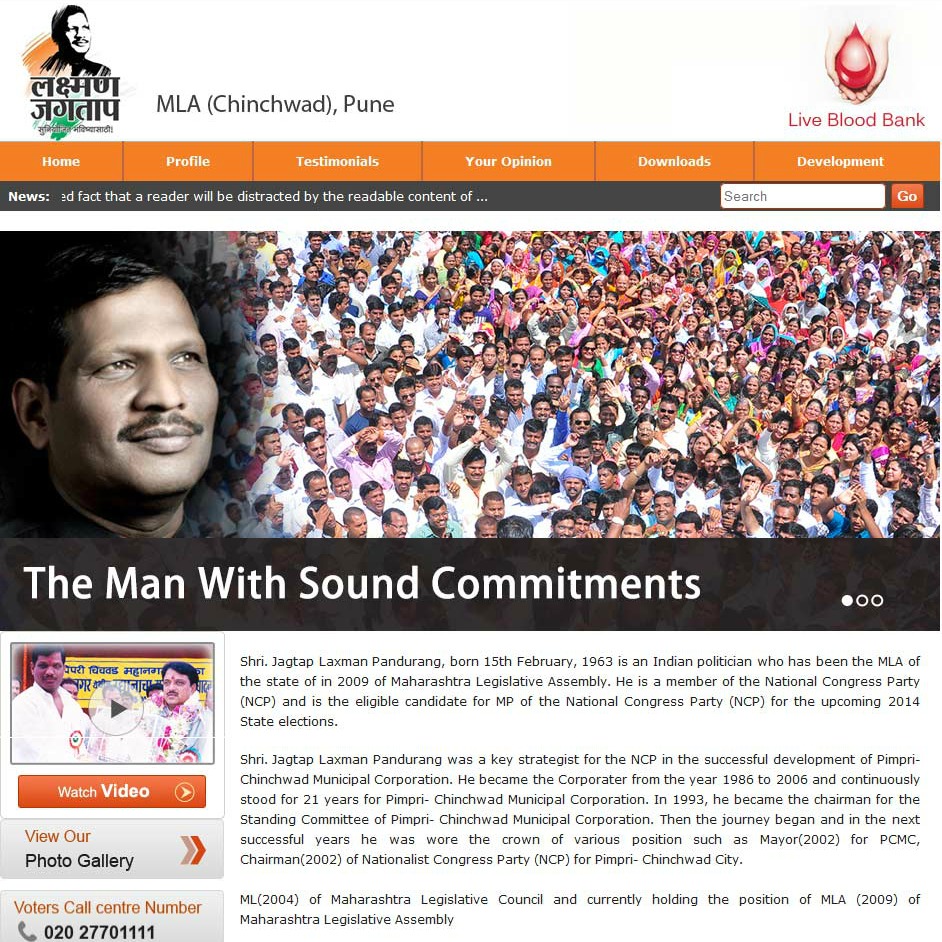 Pune: Though former Nationalist Congress Party (NCP) rebel Laxman Jagtap has chosen to contest independently, and is taking on NCP candidate Rahul Narvekar in Maval constituency for the LS election, his website still shows him as an important member of the NCP.
Jagtap recently stirred the political pot in Maval, after he denied to contest the LS election on an NCP ticket. Instead, he chose to contest independently, after which he was expelled from the party. It seems his media managers haven't got a whiff of the news yet, and haven't updated his website, which continues to show Jagtap as a member of the NCP, and an eligible candidate for 2014 elections.
When contacted, Jagtap said, "I will instruct my media managers to update the current situation in the Maval constituency." The website also mentions him as a key strategist for the NCP in the development of Pimpri Chinchwad Municipal Corporation (PCMC).
However, now Jagtap is battling against NCP, Shiv Sena and AAP. When asked about his tough opponents he said, "My real fight is with both Shiv Sena and NCP, but I am confident that I will win the Maval seat with a margin of 1.5 lakh to 2 lakh votes."
Jagtap became a PCMC corporator in 1996 and was active for over 20 years, where he also headed NCP in 2002.