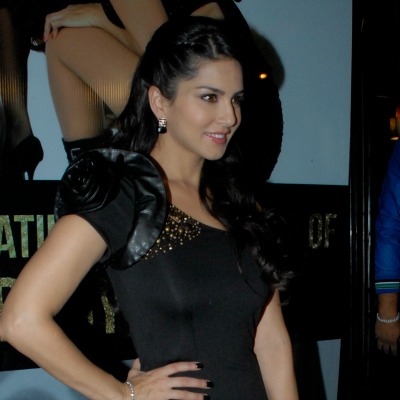 Pune: Sunny Leone has come a long way from being a US-based porn star to a Bollywood 'actress'. But old habits die hard as videos of her nude pictures from an alleged private stripping party are going viral on the social media. She had reportedly been paid Rs40 lakh to 'perform' at the function in a posh resort situated at Pune-Mumbai Express highway.
On Monday, images of Sunny Leone stripping at Diamond Traders' Party started going viral on the social networking site.
The party was allegedly held on the Pune-Mumbai Highway.
The police on the other hand though are aware of the incident are yet to take any action in this regard.
Manojkumar Lohiya, Pune rural superintendent of police, said, "I have got some SMS in this regard. Though I have been directed to check, I have so far no clue which can prove that the incident took place in my jurisdiction. If such an incident has taken place, we will seek legal opinion and take suo-moto action."
Meanwhile lawyers feel that the act is not 'illegal'.
Supreme court lawyer Sampath Bulusu said, "If the act has been committed within closed doors, then it cannot be termed illegal."
Meanwhile, senior lawyer Nandu Phadke said, "Every individual has a freedom to enjoy his life at his home. But the moment when the photographers or the video clips is exhibited on a social networking site, it becomes necessary for the society to take cognizance of the said exhibition."
He added, "The police can take suo-moto action for the sake of larger interest of the society. Now that the clip has been recorded in Pune and the incident has taken place in Pune, the police can take action."
"The way the police harass a poor prostitute at public places, the same principle should be applied for taking the action against this," said Phadke.
Mohini Chavan, Pune district entertainment duty officer, said, "We usually issue permit for the performance of Bollywood actors. But such incidents are limited to dance and not indecent nude performances which is been noticed in this incident. We will check if the incident has taken place in my jurisdiction and will accordingly take measures."
Sunny refutes claims
Meanwhile, a section of the media reported an angry Sunny Leone's response on Twitter which clarified that the pictures are not real. She tweeted: "April 18 was shooting @TinaNLolo and night was at @Mayyurrgirotra store launch, please do some fact checking before printing lies."
What the law says
Section 292 of IPC says that a book, pamphlet, paper, writing, drawing, painting, representation, figure or any other object, shall be deemed to be obscene if it is lascivious or appeals to the prurient interest or if its effect, or (where it comprises two or more distinct items) the effect of any one of its items, is, if taken as a whole, such as to tend to deprave and corrupt person, who are likely, having regard to all relevant circumstances, to read, see or hear the matter contained or embodied in it.
It's sub-sections 292 (C) says that if it takes part in or receives profits from any business in the course of which he knows or has reason to believe that any such obscene objects are for any of the purposes aforesaid, made, produced, purchased, kept, imported, exported, conveyed, publicly exhibited or in any manner put into circulation.
IPC 293 - Sale, etc., of obscene objects to young person.—Whoever sells, lets to hire, distributes, exhibits or circulates to any person under the age of twenty years any such obscene object as is referred to in the last preceding section, or offers or attempts so to do, shall be punished