Students can listen to classical music for relaxation at UoP's library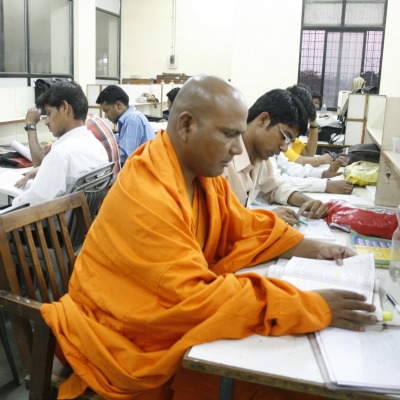 Pune: If you are studying in University of Pune campus and feeling bored with studies, here is a good news for you. In order to take students friendly initiative, the university's Jayakar Library has decided to start a 'music library' for students where they can watch spiritual and motivational movies and listen classic music for relaxation.
According to the Jayakar library authorities, the initiative will not only help students to relax but it will also help them in reducing the stress of studies. Speaking to dna, BN Pange, head of the Jayakar library said, "The objective behind starting this library is to reduce students' stress. They can watch motivational movies in the library along with enjoying sessions of classical music."
The library will have a large number of music CDs which can be used by the students. Talking about the project, Pange said, "In its financial budget, UoP has sanctioned Rs10 lakh for the special library which will be started at newly constructed building soon. "At present nearly 8,000 students are pursuing various courses in UoP."
Students can soon avail the facilities of e-library
Jayakar library management has been working on e-library where different college students can access the library's research papers, journals, books, audio video lectures. So far, 15 colleges have applied for accessing this facilities from the library.
Talking about the facilities, Pange said, "The library has about 4,000 e-books, 15,000 audio and visual lectures. Large number of data from different departments, research papers can be accessed by the students online at their colleges only. We have also provided this facility at our sub-centers in Nashik and Ahmednagar district."