Proposal for hiked charges not approved by PMC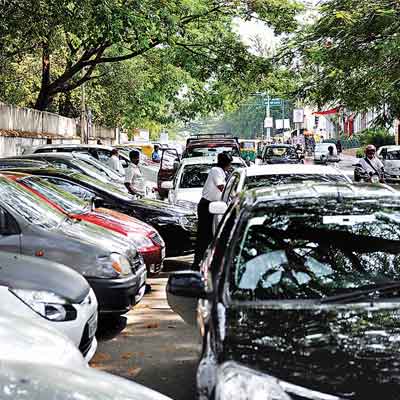 Pune: Now you can enjoy free parking on main roads for some more days. The civic administration had a proposal of introducing pay and park scheme on 15 main roads of the city but the proposal could not be passed in the general body meeting of PMC on Tuesday.
The proposal was tabled in the general body meeting, but did not get any support from any party due to which it had to be kept aside after which it is cleared that the free parking space will be available for two-wheelers on 15 important roads of the city including Fergusson College Road, Bajirao Road and Lakshmi Road.
The proposal was originally given by the traffic police to the PMC in order to bring some discipline and discourage use of road space for parking purpose. In that proposal, deputy commissioner of police (DCP) Vishwas Pandhare had suggested that the parking fee on these roads should be charged on telescopic basis, which means higher charges for vehicles which will be parked for longer hours.The original proposal was for 45 roads of the city but the civic administration had decided to first introduce the pay and park scheme on 15 important main roads. As per the proposal of the PMC administration, Rs3 would be charged for first hour and Rs5 for every next hour.However, the proposal was opposed by all the political parties in PMC except the Nationalist Congress Party (NCP). Due to the constant opposition, it wasn't tabled on earlier occasions. Finally, it was tabled before the general body meeting on Tuesday. But, none of the parties supported the proposal.