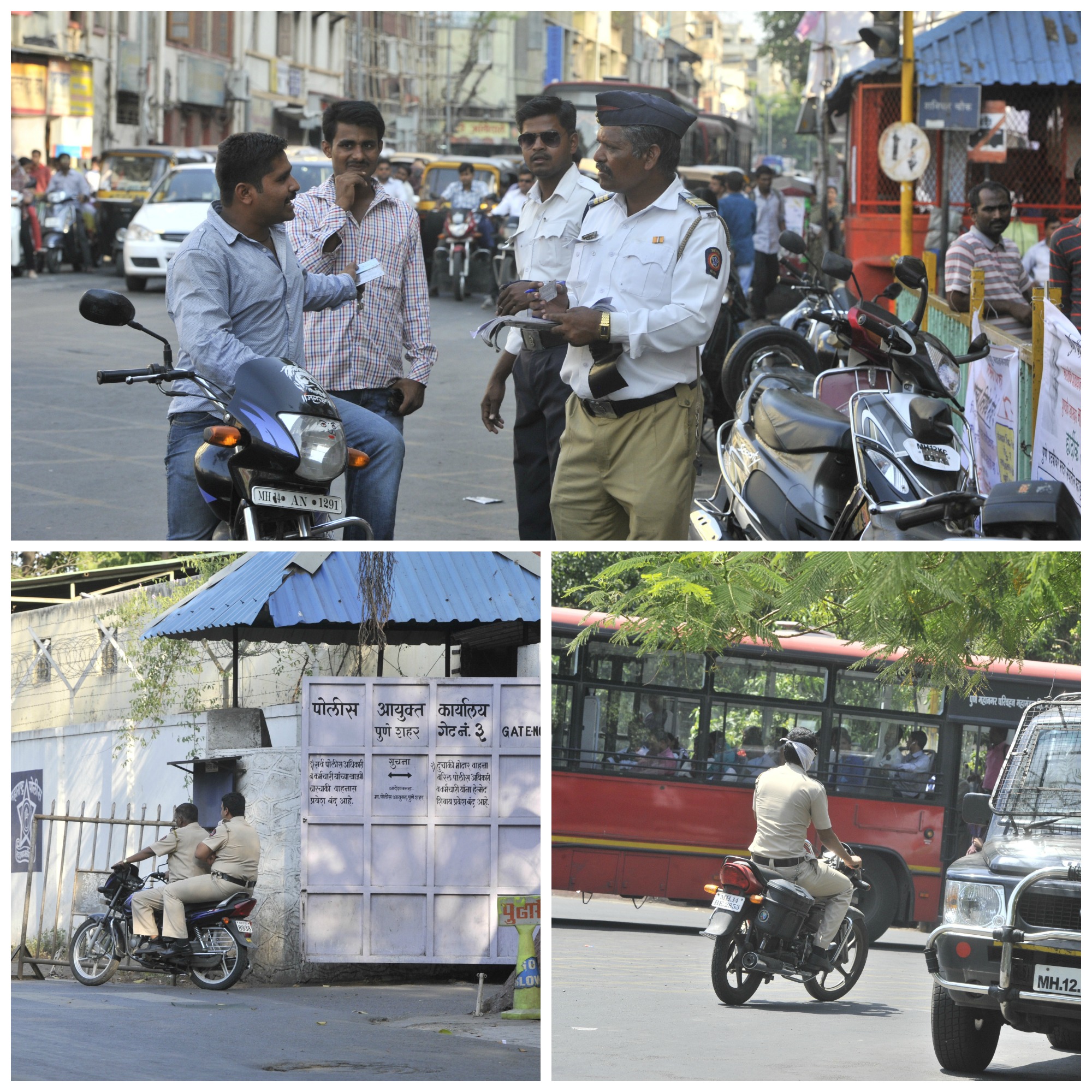 Next time a youngster is caught for not wearing a helmet while riding a motorbike, the traffic police will take send an email to the parents writing about the offence. The city police have decided to even create a database of people who do not use helmets.
The traffic police is planning to be tough on offenders who are not very keen on wearing helmets. The information in this regard was given by commissioner of police Satish Mathuraat at an inauguration ceremony of a road safety programme and helmet awareness drive being held in association with Rotary Club.
As many as 3,000 policemen and 500 members from the Rotary Club were given helmets at a function at the commissioner's office on Monday.
While speaking about the importance of using helmets and the city police's plan of implementing the rule of wearing helmets compulsorily, Mathur said: "If any youngster is caught driving a bike without wearing a helmet, the traffic constable will take his/her parents' email address. Apart from fining them, the traffic branch will send an email to the parents stating that their child was caught riding without a helmet, which is dangerous and even against the traffic rules."
He also said that the automobile dealers in the city will be asked to sell the bikes along with helmets and it will be made compulsory to purchase helmets.
Besides, the cops will even create a database of people who do not use helmets.
Dr Dipak Shikarpur of Rotary Club said that the club will help cops to create awareness of helmet usage and will visit schools and colleges where they will be conducting a drive to make people think about their lives before getting on a bike without headgear.