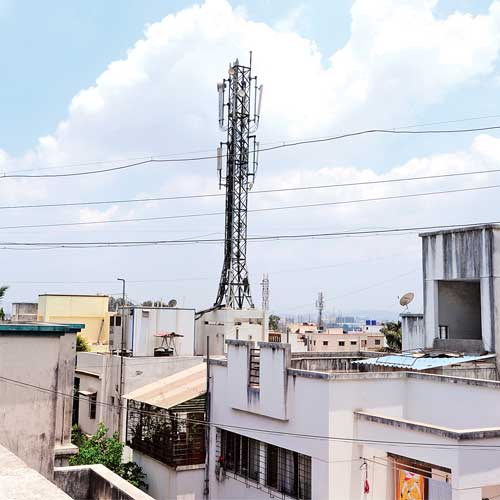 Pune: Claiming that none of the political parties took any initiatives in solving the red zone issue in the Pimpri Chinchwad area, nearly 200 families from the Nigdi Pradhikaran area have decided to use None Of The Above (NOTA) option, when they cast their votes on April 17.
Residents from sector number 24 of Nigdi Pradhikaran recently held a meeting, where the consensus of exercising the NOTA option was taken. They have also formed an action committee to fight against the issue. Defence authorities have marked certain area around the ammunition depots as a red zone, where restrictions over constructions have been imposed. The Pimpri Chinchwad Municipal Corporation has also not able to provide civic amenities to the residents living in these red zone.
RS Kumar, the former mayor of PCMC who is heading the action committee for the residents said, "None of the political parties or candidates, who are contesting elections, have taken efforts to solve the problem of red zone. Now that the elections are nearing, therefore they are coming to us for votes. However, we have decided that we will not vote for anybody. We will be still exercising our right of voting, but we will be using the NOTA option, which has been made available in the upcoming elections."
According to the action committee members, nearly 200 families from Nigdi Pradhikaran are backing the committee's decision of opting for NOTA. Ramchandra Bhonde, another member of the committee said, "The map for the red zone has been wrongly drawn, because of which nearly 200 houses from our area are suffering. We do not get completion certificates for our houses, hence the civic authority does not provide basic amenities. We have been making rounds of various authorities and political leaders from last six months, requesting them to come out with some solution. Since no one has helped us, we have decided that we will not vote to any candidate."