Citizen power Residents of Pune have started a campaign to initiate clean-up of the river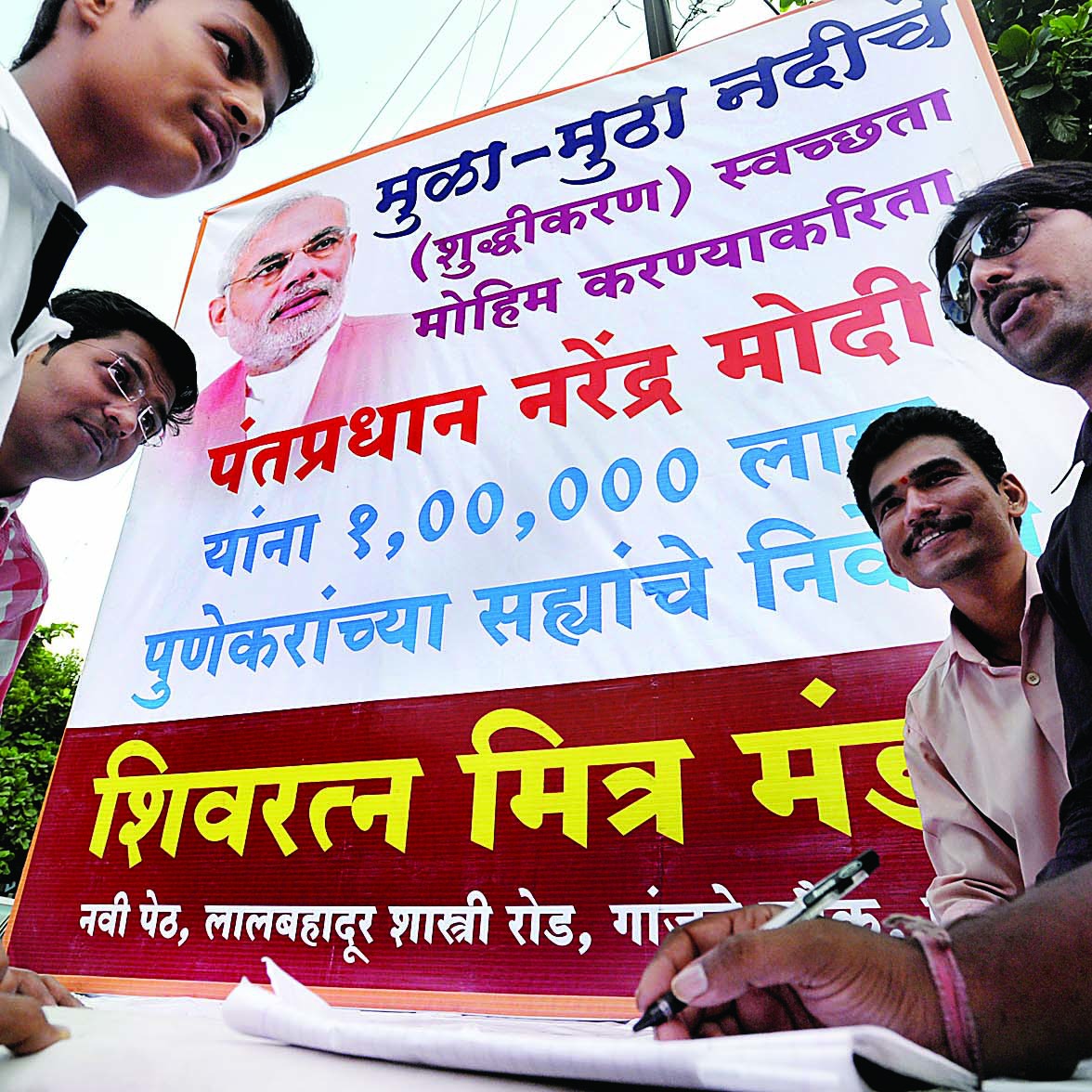 Pune: After Prime Minister Narendra Modi announced Ganga cleaning project, Puneites also want city's Mula-Mutha river to be cleaned. Residents of Navi Peth have come together to initiate a campaign to convince the Central Government to take up Mula-Mutha river cleaning project.
Citizens want BJP leaders to take up their demand to the prime minister's office. In fact, Pune's Member of Parliament Anil Shirole tweeted, inviting Puneites to give suggestions for the river-front project of Mula-Mutha river.
As a part of the campaign, Shivratna Mitra Mandal has installed a banner in Ganjwe chowk in Navi Peth where mandal workers have announced that they will be collecting one lakh signatures from various parts of the city and the memorandum of the same will be submitted to concerned ministers.
Shailesh Ladkat of Shivratna Mitra Mandal who is running the campaign said, "The way central government has announced Ganga river project, we want local leaders to get involved in cleaning the Mula- Mutha river. We want to start a movement where citizens will join in creating pressure. We have started our campaign and so far, we have collected one thousand signatures. But we want to reach the one-lakh mark and for that we will be targeting all the main streets, chowks and colleges where we will be creating awareness about Mula-Mutha river cleaning project." "Once the campaign gains momentum, we will be involving our city MP Anil Shirole and BJP MLA Girish Bapat to take up the issue with the State and Central Government," Ladkat said.