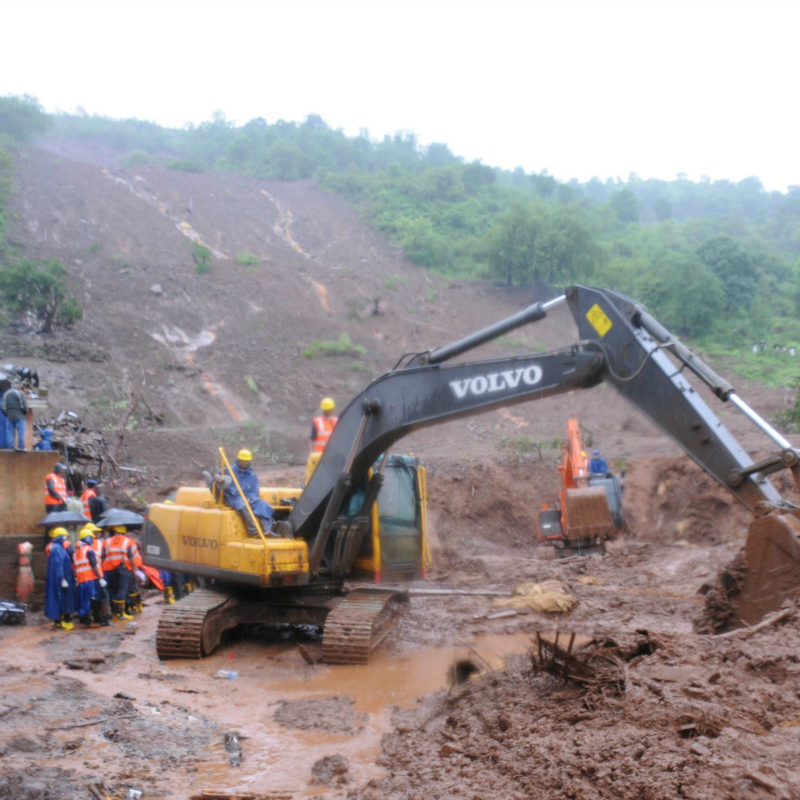 PUNE: After working day in and day out constantly for a week and extracting 151 bodies from debris, the officials of National Disaster Response Force (NDRF) finally announced that the rescue operation at Malin village is over on Wednesday evening. The rescue teams of NDRF did not find a single body on the eighth day of rescue operation.
The incident of landslide at Malin village in Ambegaon Taluka of Pune district had taken place on July 30 and it took teams of NDRF one whole week to extract all the 151 bodies which were trapped under the debris. Earlier, the nearby villagers were fearing that the death toll in the landslide could be around 300 but the district administration announced that total 158 people were there when the disaster took place out of which eight injured people were saved.
Commandant of fifth battalion of NDRF Alok Avasthy told dna, " The rescue teams found total 146 bodies which were intact while they found ten body parts like hands and legs. The medical teams counted these body parts as five bodies and therefore the figure has reached to 151 bodies. Since the number was matching with the number given to us by the district administration, we called off the operation at 7 pm on Wednesday."
Though the NDRF has called off the rescue operation, the officials of NDRF stated that they will be keeping one team of NDRF stationed at Malin village till further notice. Meanwhile the survivors of the village have been moved to nearby Asane village. Earlier the district collector Saurabh Rao who has been camping at the Malin village had said that the survivors will be taken into confidence and they would be shown the disaster site and unless they are satisfied, operation would not be called off.
As per the decision, the administration consulted with the local villagers before calling off the operation. The teams of NDRF had found the last body on Tuesday night and after that the search went on till Wednesday evening and after they did not find any body, the officials called off the operation.