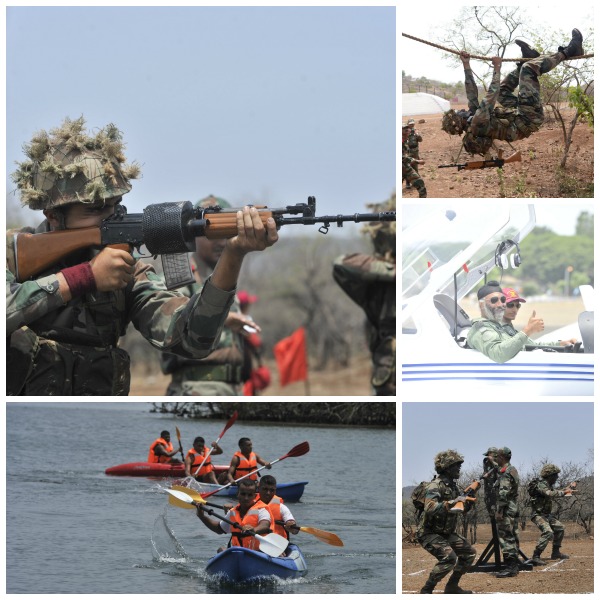 NDA's runway to be extended soon
With the need of a bigger runway to train air force cadets using modern aircraft in the future, premier defence training institute National Defence Academy (NDA) has received a nod for existing its existing runway from Ministry of defence. Speaking to the media after a training demonstration, the officials of the academy said that a proposal has been sent for the extension of runway. The ministry of defence recently gave a nod the runway, which can be extended by 2,000 feet and 300 metres in width. Apart from that, the academy has also added more number of Super Dimona aircrafts for training air force cadets. Earlier, the academy had six aircrafts, but recently five more will be added to the existing count.
All set for the passing out parade
Total 361 cadets of the 126th course of NDA will graduate from the academy after completing rigorous training on May 31. Air Chief Marshal Arup Raha, the chief of Air Staff of the Indian Airforce will be the chief guest at the 'passing out' parade. Out of total 361 cadets, 245 cadets will be from army, 38 from navy and 78 will be from airforce. Apart from that there will be 13 cadets from friendly nations.
Rowing to glory: Cadets trying to man Kayaks under their training at the NDA

Inside out: Cadets being trained about the workings of the Super Dimona's engine setup

Crossing Obstacles: Cadets complete an obstacle course which has been designed keeping in mind real-life battle situations

Beyond Enemy lines: Cadets demonstrate the bayonet charge on enemy troops

Real world scenarios: a demonstration of the ROROOW (rule of the road-officer of the watch) simulator, showing the maneuvering of ships at the sea