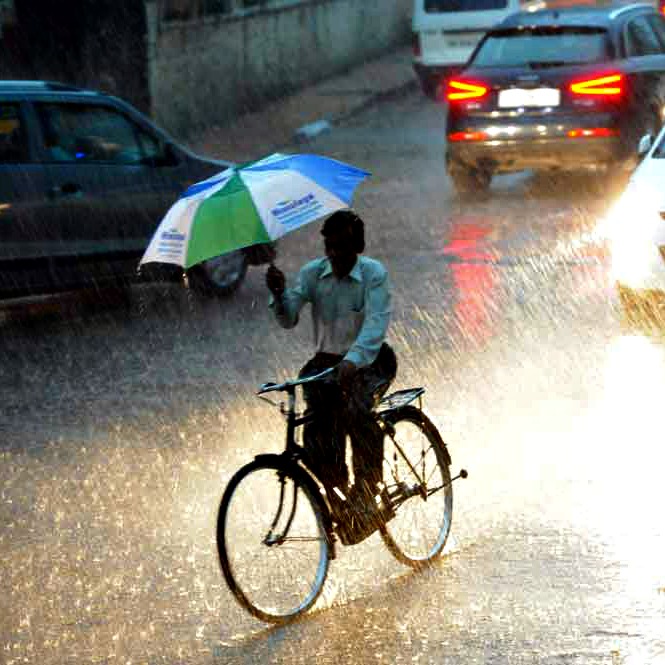 Pune: After delaying its arrival by more than a week, the southwest monsoons finally hit the coastal state of Kerala on Friday. The Indian Meteorological Department (IMD) experts have stated that the progress of monsoon has improved and there is a possibility that it may hit Pune in a week's time.
"The southwest monsoons have hit Kerala today and have advanced to the south of the Arabian sea, parts of Maldives - Comorin and some areas of Tamil Nadu on Friday," the IMD said.
Monsoons are expected to set over Maharashtra by next week, considering that there is no obstacle in its movement.
Monsoons in the city were expected around June 10. However, it will take a few more days for the city to get its first spells. Thunderstorms are expected in the fringe areas of the city.
Agriculture sector worried over delayed monsoon:
The delay of the onset of southwest monsoon in Maharashtra will have multiple cascading effect, a fact that can severely affect life and livelihood. A state plagued by farmer deaths, it is this sector which is most worried if water supply falls short. Agricultural meteorology experts of India Meteorological Department (IMD) are keeping a close watch on the progress of the monsoon and are planning a contingency plan in case the monsoon delays further.
The southwest monsoon arrived on the coasts of Kerala on Friday but its arrival has been delayed by one week. It will take nearly one week or more to hit Maharashtra. According to IMD experts, if the progress of the monsoon is slow, it will take more time for the monsoon to cover the entire country.
Following the delay, the Agromet officials are keeping a close watch on the progress so that they can send advice to farmers as the agriculture sector heavily depends on monsoon.
An Agromet official said, "The monsoon progress has been slow and there is a chance that this year will have below normal rainfall. Though it is early to predict its effect on agriculture, we are keeping close watch."
The experts stated that the sowing season can be affected if the monsoon delays. The Agriculture department is preparing for a contingency plan.