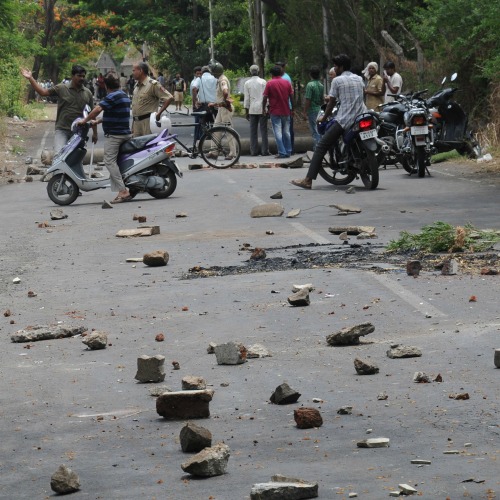 Pune: Aman Yadav, 10, wanted to have the most out of his last holiday before his school reopened on Monday. He left home early but could not reach the playground as he was knocked down by a speeding car on the dairy farm road in the Pimpri Chinchwad area.
After the accident, an angry mob blocked the road from Dairy farm connecting to old Pune-Mumbai highway for more than eight hours on Sunday.
Yadav was a Class V student in Indira Gandhi school. Yadav was riding his cycle along with his two friends when the a white coloured car hit him from the opposite direction. The boy suffered sever injuries and he was rushed to Yashwantrao Chavan Memorial Hospital. Yadav was, however, declared brought dead.

Soon after the accident, some of the local residents dialed the police control room. But they claim that even after repeated attempts, there was no response from the control room. Ramesh, Yadav's uncle said, "If the police would have responded quickly, they could have caught hold of the car driver. The police took almost three hours to reach the accident spot."
The mob which had gathered at the accident spot got so agitated by the response of the police that they blocked the entire road with stones. Later, the crowd also burnt some tyres and placed them on the road.