Citizens unlikely to get a chance to vote before results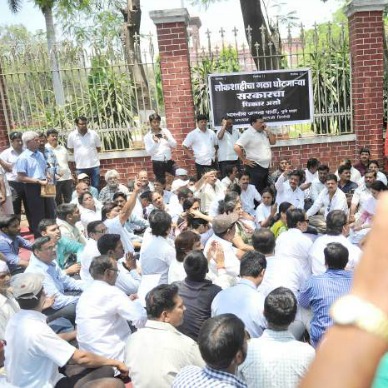 Pune: Hundreds of citizens who could not vote on April 17 after their names went missing from the voters' list were hoping for some decision by the Bombay High Court on Monday but the court adjourned the hearing on a public interest litigation (PIL) filed by a citizen Pratap Gaikwad.
The citizens have been demanding the election authorities to let them vote before the results are declared but with the adjournment, the litigant feels that the chances of citizens being allowed to vote look bleak.
Gaikwad had filed the PIL in the high court after several citizens complained that their names were deliberately deleted from the voters' list.
Gaikwad's lawyer VP Patil said, "The hearing was scheduled on Monday. I waited in the court till 5 pm but the hearing could not take place. After 5 pm, the court proceedings get over and I left the court as the case was adjourned."
According to Patil, the chances of the high court directing the Election Commission to allow citizens to vote in the ongoing elections are slim. " There will be the next hearing in the case where the state government will be filing an affidavit after which a counter affidavit will be filed. There are other petitions on the same issue. It is likely to take some time and till then the counting will take place," he said.