Mango-Net, Veg-Net to be set up, says Vikhe-Patil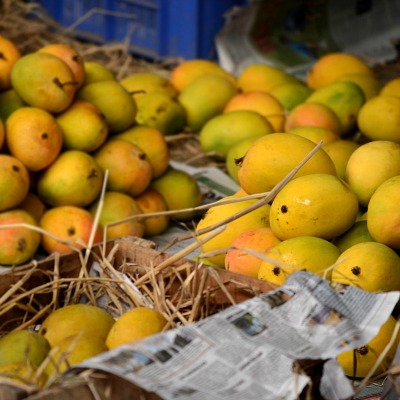 Pune: The minister for agriculture Radhakrishna Vikhe-Patil on Saturday blamed the Union ministry of agriculture and the Agricultural and Processed Food Products Export Authority (Apeda) for the ban on Indian mangoes and vegetables in the European Union (EU) market. He said that the state agriculture department has now decided to expedite the process of creating Mango-Net and Veg-Net for exporting mangoes and vegetables.
The minister held a meeting of agriculture and marketing department officials to review the situation in view of the ban on mangoes and vegetables. Vikhe-Patil as well as additional chief secretary Sudhirkumar Goyal (agriculture and marketing) took the Apeda officials to task during the meeting. Agriculture commissioner Umakant Dangat was also present.
Addressing a press conference, Vikhe-Patil said that state government had pointed out that a delegation of European officials had visited India last year and there was a need for due precautions and measures to be taken for the export of mangoes. He said that it was expected that the Apeda and Union agriculture ministry officials would take necessary steps to meet the technical parameters given by the European delegation officials, which did not happen.
He said that the process for setting up Mango-Net on the lines of Grape-Net would be expedited in three months' time. Right from registration of exporter to maintaining the technical aspects is taken care of at the farm level under the Grape-Net and the same would be done for mangoes, said the minister.
He said that the mango export would be done through the registered pack houses instead of lifting the fruit from the market.
Only 7 pc export to European market
Vikhe-Patil said that mango export to European market is only seven per cent of the total export from India. The state government has asked mango exporters to look for markets like New Zealand and other small countries instead of Europe. He said that there is no need for any knee-jerk reaction on mango exports, as pulp is not banned in European market.
Mango export statistics
* 51 countries import the king of fruit from India
* 55,413 metric tonnes of mangoes exported from India
* 3890 metric tonnes of mangoes exported to EU nations
* 1.47 lakh metric tonnes of mango pulp exported from India
* 19,000 metric tonnes of mango pulp exported to EU
* 15.2 million metric tonnes of mangoes produced in India
* 3.5 lakh metric tonnes of mangoes produced in Maharashtra