The wait fo Pune's Shirshat family continues as no information is available yet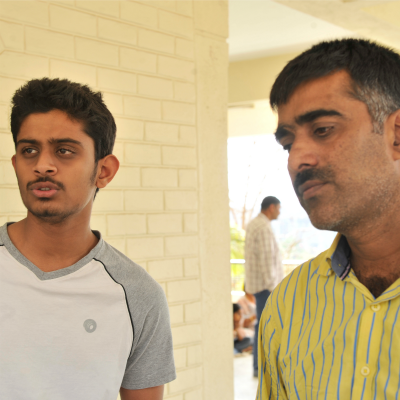 Pune: It has been 46 days since Malaysian airlines flight MH370 went missing, and there is still no trace of Kranti Shirsath, and one other passenger from the city. As family was gearing up at their residence to watch the first episode of the documentary series on the incident by Discovery Channel to find some details, but a power cut ensured that they couldn't watch the episode.
Kranti's husband, Prahlad Shirsath, stated that India being a big country is not as aggressive as China is with the Malaysian government for investigations about the missing flight.
Malaysian Airline Flight MH370 vanished into thin air on March 8, with 239 passengers onboard. On March 24, the Malaysia government suggested that those on board should be presumed dead, as they believe the plane went down in the southern part of the Indian Ocean.
As the Indian government continues to remain passive in its approach, the family members of the missing passengers from around the world have come together on a Facebook group named "MH370 Families". On this page, people share any piece of information that they have access to, with the view to help eath other tide through the difficult time.
"On that fateful day of March 7," Prahald recalls, "Kranti was to fly at 12 noon to Kuala Lumpur. This was supposedly her transit flight, as she was to fly from Malaysia to Beijing, and then finally to Pyongyang in North Korea. I was keeping tracking of her flight at 8am the next day, as she was due to reach her final destination. At the time, I understood that her flight had been delayed by half an hour. I was at my friend's place when I got the news that the entire plane went missing. Eventually, Malaysian Airlines cancelled all flights for two days, so we took the road from Pyongyang to Beijing to enquire."
He went on, "Although the North Korea-China border is closed for commuters after 5pm everyday, following this incident, it was kept open till 10 pm. While cellphones of some passengers seemed to be working, my wife's number wasn't traceable. The last message I received from her was when she settled in the fateful flight, saying 'I will meet you tomorrow'."
He said, "While in Malaysia we handed the airline and to the government a 26-point questionnaire. But the information was scant, so I decided to return to India."
He added ruefully, "India being such a strong economy in the Asian continent, seems to be wary of using its clout to find out about the well-being of its own citizens. We even wrote to the PM to consider our situation, But it took one long week for him to give us a rather meek response. Despite so much of technical advancements, it is so disappointing that we cannot trace one plane. We are still hopeful that my wife and the other passengers are well and alive."