With an average of 128.7 runs, 15-year-old set to shine in cricket world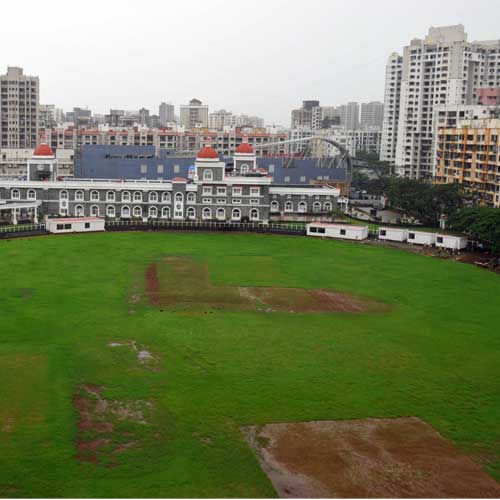 Pune: The 15 year-old star Hrishikesh Motkar has made a huge impression in the recently concluded Maharashtra Cricket Association's under-16 league. Described as the wonder kid, the Mangalwar Peth lad, Hrishikesh has amassed 1,030 runs in eight matches, with a massive average of 128.7.
The opener of the Cadence team is technically gifted and has an excellent range of shots. A versatile player, he has none other than his coach Surendra Bhave, who describes him as a balanced player. Maharashtra Cricket Association's (MCA) mission of tapping young talents is gaining ground. After Vijay Zol from Jalna, bagged the Board of cricket Control of India's (BCCI) upcoming player of the year, Hrishikesh proving his mettle and his two double and three centuries says a story of yet another champion in the making.
An elegant left-hand opening batsmen, Hrishikesh occasionally bowls off spin. Promising cricketer, plays all the possible under-16 matches no matter here they are played, and that is making him to be a good cricketer. It might be to early to jump into conclusion saying that he is a champion, but definitely a champion in his own way," said Bhave who has seen Hrishikesh growing in the game since he was seven-year-old.
It has been over a decade since Hrishikesh has been holding the willow and the cricket ball, and every year he has set a bench mark. "I would say it is the beginning and I have a long way to go," said Hrishikesh. "I have lots more to learn from this game, and I am sure champions are not made in a day or two it takes a while," said the former Kataria student.
The eldest in the family of two brothers, Hrishikesh like many budding cricketers wants to play for the state Ranji team. "I will have to work hard to get into that bracket, and I will do my best," said the south-paw.
Know Hrishikesh Motkar
Birthdate : 2nd Dec 1998
Coach : Surendra Bhave Sir, Harshal Pathak Sir (Cadence Academy)
Represented : Maharshtra State Under - 14 for 2 years
Maharashtra State Under – 16 last year
Cadence Academy since last 7 years
Sheth D. Katariya High School for 5 years
Profile : Left handed Opening Batsman
Right Arm Off spinner
Specialities :
1 Fastest Century at the age of 11 for Under 13 Damle Trophy Tournament in 39 balls.
2 Scored 22 Centuries including 3 Double Centuries and 49 Half Centuries till date.
3 Scored 10682 runs till date with a highest achievement of 252 runs not out against Sindhudurg in the recent Under 16 MCA Invitation Tournament.
4 Taken 170 wickets till date.