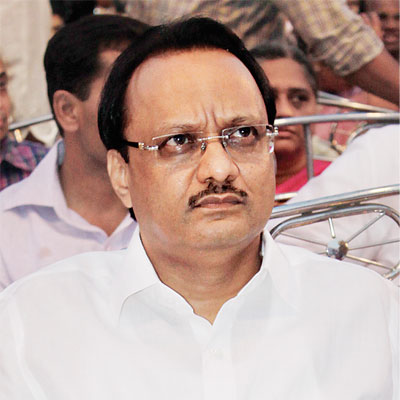 Pune: It seems that Masalwadi village is gearing up for high political drama after the alleged threatening speech of deputy chief minister Ajit Pawar. The village saw a distinct division of Pawar's supporters and detractors as some took out a rally in his support while others demanded action against him.
Masalwadi village in Baramati came to limelight after the Aam Aadmi Party candidate from the region Suresh Khopade, lodged a complaint stating that Ajit Pawar held a meeting of villagers and asked them to vote for his cousin Supriya Sule. In the complaint, it was also mentioned that Pawar had threatened villagers if they do not vote to Sule.
On the backdrop of the complaint, some villagers had organised a rally in support of Pawar. They were holding banners in support of Pawar. According to local residents, the participants of the rally were given instructions of not to interact with media.
On the other hand, some villagers and opposition party workers have demanded action against Pawar. One of the villagers Kishor Masal said, "The rally which was carried out in the village was organised by NCP workers. However, not all the villagers participated in the rally. We are demanding a detailed inquiry in the complaint."
Dilip Khaire, polling agent of Mahadev Jankar who is contesting against Sule said, " Though Ajit Pawar has said that the voice in the recorded clip is not his, we are demanding that the Election Commission should check and verify the authenticity of the clip. We are very much sure that it is the voice of Pawar. Baramati is a strong hold of NCP and the home department of the state is with NCP, therefore, we doubt whether police will take any action against Pawar. We are therefore demanding CBI inquiry into the case."