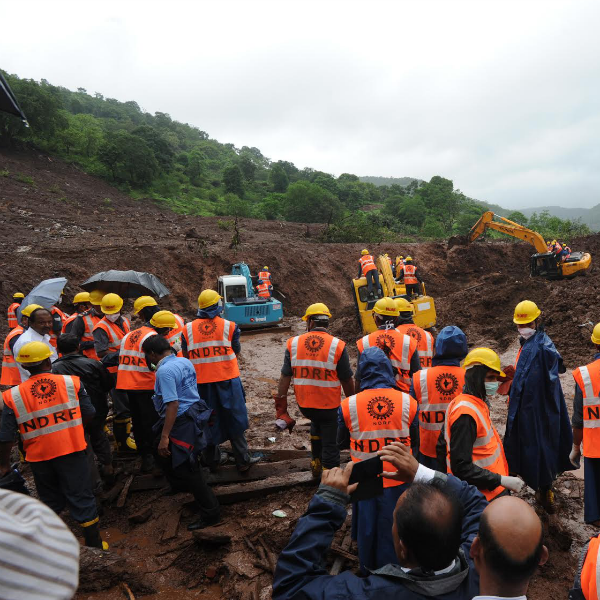 By Sunday evening, the National Disaster Response Force (NDRF) has managed to recover 106 bodies from the mud. Intermittent rains once again turned the site of the mudslide into a swamp, making it difficult for rescuers to locate the bodies.
Deputy commandant of NDRF Vijendar Dahiya said that they have recovered 106 bodies out of which 43 are male, 48 female and 15 children.
"As per information given by the villagers, there is a possibility that 50 to 55 more bodies are still missing," he said.
He added that they have pressed more two earthmovers at the site so that the operation expedites. However, continuous rains are making it difficult to speed up the work.
Meantime, the district administration has put up notices on the doors of the houses which were saved in Wednesday's landslide and directing people not to stay in those houses.