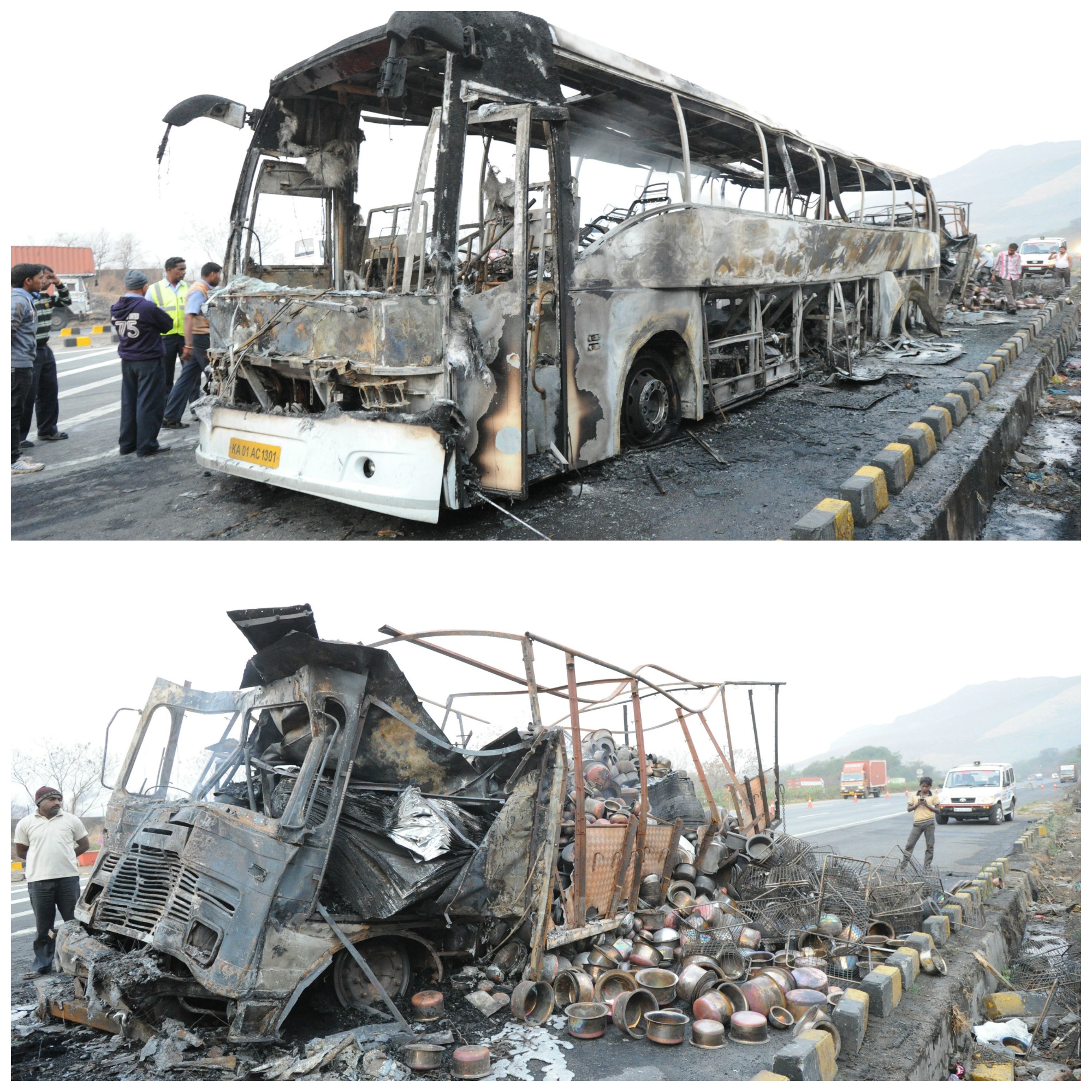 The Pune-Mumbai expressway is becoming a regular for a series of mishaps.
Around 3 in the early hours of Thursday a truck moving at an extremely high speed rammed into a travel coach that had parked on the shoulder of the expressway.
The bus was headed to Bangalore from Mumbai and just as it crossed the Urse toll plaza it's belt gave way and had to be pulled aside for repairs. About 30 persons that were on-board decided to get out for some fresh air.
Just as all 30 passengers were out of the coach, a truck carrying metal utensils and sheets rammed into the bus from behind. Passengers who witnessed the incident say that the truck was at a considerably high speed. Both vehicles caught fire instantly and have been charred to an unrecognizable state. Such was the impact that, the metal utensils penetrated through the drivers cabin of the truck and out the wind-shield.
To add to the misfortune, the truck set ablaze instantly making it difficult now, to determine how many persons were in the truck or the number on the license plate. The 30 on-lookers are in a state of shock and have been re-located away from the accident scene.
Traffic on the Highway was standstill for 2 hours, however now 2 lanes have been opened up while investigation to identify the driver and truck continue.