If you have had enough of those pricey malls and amusement parks, visit the less-trodden paths of Pune in the vacations. The options are variable. From science parks to museums, we bring you a different flavour of the city, pocket friendly and worth spending your time. As summer vacations are here and kids will be looking for newer experiences and places to visit, dna reviews museums in the city to tell you what works and what not at these places of history, what to look out for and if it's worth your money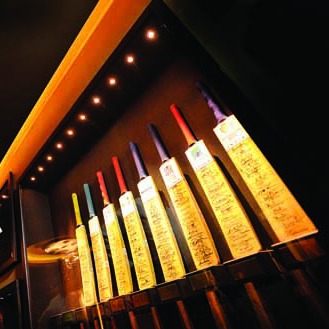 Pune: Here's how you can beat the summer heat in an all new manner.
Blades of Glory- dedicated to cricket
Where : Swanand Society, Sahakar Nagar
What to look for: For all those who thought museums are those old boring places hoarding artifacts and historical materials, visit 'Blades of Gory' for a change of opinion. Indeed it's one big apartment of collection but the ingredient is 'Cricket.' If you eat, speak and live for the game, 'Blades of Glory' is the place to spend a hot summer afternoon.
This miniature world of sports has been well divided into various section each catering to some different taste. In the very beginning is the room for the legends which boasts of personally autographed bats and balls of the 'gods of cricket' like Sir Don Bradman and Sir Vivian Richards. Discover the history of this miraculous game, the legendary players and some memorable moments from history come alive as you browse the various sections.
The record is maintained in the form of autographed cricket kits, jerseys and pictures. Some noteworthy collections are, a poster depicting the evolution of the sport, a section dedicated to the famous Ashes between England and Australia, a collection of autographed bats of the world cup winning teams right from 1975 to 2011. However, devot the last of your energy and time to the section dedicated to the Indian legend Sachin Tendulkar. From his World Cup jersey (2011) to his entire cricket kit strikes the emotional chord of every cricket fan.
As the mind behind this unique venture, Rohan Kishore Pate, says, "Cricket is a way of life." 'Blades of Glory' is unique and one of its kind with its personalised and exclusive collection.
Highlights: Price is reasonable, Rs50 per head for an unique experience with guide Vikas Tupe.
Disappointments : A little congested as it is situated in one apartment of Govind Gaurav Apartment.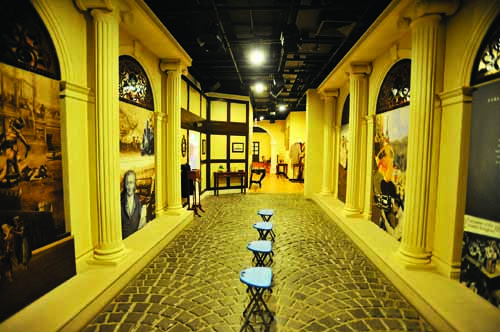 Darshan Museum - dedicated to Sadhu Vaswani
Where: Sadhu Vaswani Chowk
What to look for : Visit 'Darshan' for an all together different experience and you will get the value for your time. Devoted to the Sindhi saint and scholar, 'Darshan' is a biographical museum that offers an insight into the life and teachings of Sadhu Vaswani. Experience the magic of Indian folklores while you immerse into the 3-D art of storytelling which also happens to be the highlight of the place. Beginning on a welcome note by Dada J P Vaswani, the whole experience of living the moments from the greater saint's life is made alive by life like mannequins depicting his childhood, family, school and college life and later his world tour and various achievements accross the globe. However, the best attraction are holographic screens recollecting a memorable experience from Vaswani's adulthood and times in Calcutta. The use of museum based technologies such as graphic panels, pepper's ghost, interactive audio-visual materials, films and a constant dialogue based narrative makes the museum experience come alive.
Highlights: Equipped with modern audio-visual technologies, Darshan creates an entertaining, educative and moving experience for the old and the young alike. Daily shows between 11 am to 7 pm in structured manner, free of cost for all.
Disappointments: It satisfies what it claims to offer. Though if one is not spiritually inclined and wants to gain some worldly experiences, there might be some disappointment.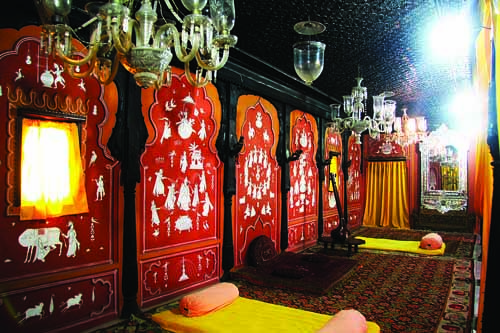 Raja Dinkar Kelkar Museum
Where: Shukrawar PethWhat to look for: This peculiar museum was established in 1962 by Baba Dinkar Kelkar and is houses 20,000-odd objects of Indian daily life painstakingly collected by its founder Baba Dinkar Kelkar (who passed away in 1990). The quirky pan-Indian collection includes hundreds of hookah pipes, writing instruments, lamps, textiles, toys, entire doors and windows, kitchen utensils, furniture, puppets, jewellery, betel-nut cutters and an interesting gallery of musical instruments.
It exhibits rare exhibits and artefacts brought from across country with some dating back to the Mughal and Maratha period. Museum spans three floors and divided into A and B sections besides a museum souvenir shop which contain catalogues, postcards, greeting cards, posters, etc. The tour begins from ground floor has a variety of household vessels, some dating back to 18th century. The upper floors have display of idols of Gods and other attractions like armours made of fish scales, crocodile skins etc. Besides, a lamp gallery containing worship materials, icons, textile gallery, handmade garments, etc. from 16th to 20th century AD. One of the upper floors is a display of the rich lifestyle of Maharajas and an Ivory gallery which shows game of dice, chess, etc. of Peshwa group from 18th century.
There is beautifully arranged musical library for the music lovers. All the instruments like shehnai, tempura, tabla, etc. are on display. The collection also includes personal instruments contributed by the personalities such as Sarinda by P.L. Deshpande, Saarangi of Ustad Kadarbaksh Khan. One can also see a tortoise-shaped veena and a gramophone of early 20th century, donated by HMV Co.
However the museum's special attraction which can steal your heart in this museum is Mastani Mahal which was built in 1734.
Highlights: Besides, a rich collection, other facilities like parking areas, adequate drinking water facilities, toilets and lifts add to ease of visitors. It is reasonably at Rs30 per person, opens all day in a week from 10 am to 6 pm.
Disappointments: As Kelkar Museum comprises an incredible huge collection, one does miss the services of a guide who can make the experience better.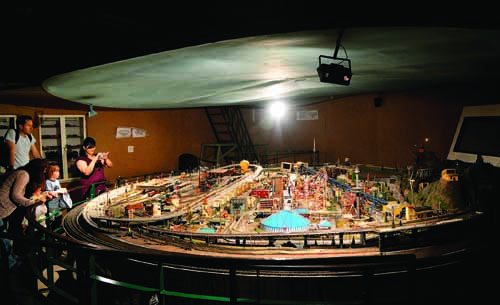 Joshi's Museum of Miniature railway
Where: Near Karishma Society, Kothrud
As the name indicates it is a museum found by railway enthusiast with several miniature railways running over a carefully built model of a city complete with highways, mountains, factories, a circus, railway stations, little people walking dogs (2,000 little people), waiting for trains, clapping at the trapeze artists, a drive in theatre, a commercial district, and so much more. Several train models run through these tracks, even the cars start moving just as the circus does too. Once a visitor pays an entry free of Rs80, the railway system is activated and the model comes to life.
However we couldn't experience it. The museum has a policy to only put up the show for a group of four to six persons, single people are not given the show unless they pay Rs320 (single ticket is Rs 80)
Disappointment: Limited timings as shows don't take place in mid-afternoon, minimum number required for shows, receptionist said narration by guide only in Marathi.